Ditch The Touristy Stuff: How To Live 48 Hours In Pune Like A Local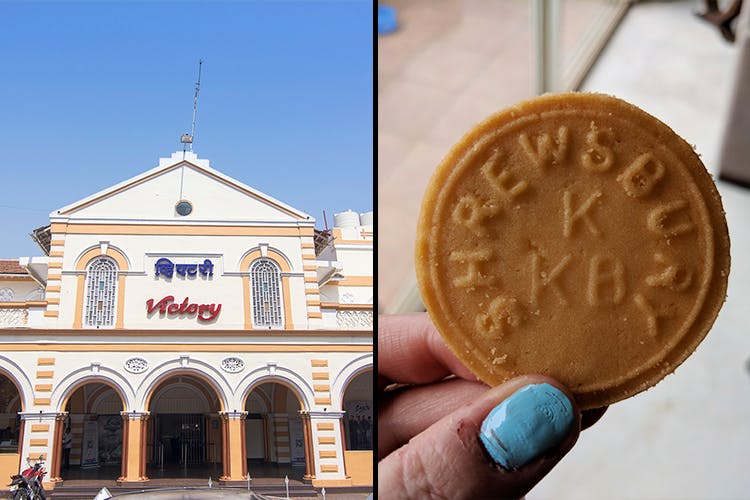 If you've got 48 hours to explore Pune like a true Puneri local, here's what you should do.
Grab Breakfast On-The-Go from Bakeries in Camp
Pune is known for a number of its small eateries and most of them for their healthy, delicious and affordable breakfast options. Form all of these good options, we'd urge you to visit the old-school bakery cafes like Kayani , Koyadar, Mar-zo-rin and others in Camp. If you are craving for a omelette and bread kinda place, you can check out Irani Cafe in Kalyaninagar.
Go Shopping At Clover Center
From designer and rare fabrics to fab jewellery pieces, Clover centre is a must visit in Pune. A shopping arcade in Camp, Clover center has all kinds of fabrics, patches, latkans and other things required for making that perfect dress. They also have a few stores that do imitation as well as real jewellery.
Enjoy Sizzlers For Lunch At The Place
'The Place' is Pune's oldest sizzler joint – and if you've never eaten a sizzler in your life, this is exactly where you should try your first one. Read our recommendation,
here.
Watch A Movie At Victory Theatre
Located on East Street, Victory Theatre is one of Pune's oldest remaining single-screen cinemas – and a charming place to enjoy a movie. Watch from the balcony seats, or sit in the stalls – just like the old days! Adding to this, if you are a spook-hunter, locals believe that this theatre is haunted. Late night show anyone?
Hit The Boutiques In Koregaon Park
Feast At An Iconic Chinese Eatery
Just like Mumbai and other metro cities, Pune has its own community of Chinese eateries that have an almost cult-like following. Enjoy authentic Chinese and Indo-Chinese cuisine at any of these restaurants, via our guide to dining at them here. But, if you are planning to have Chinese like a local, the oldest and the most trusted one is Chinese Room in Camp.
Explore Deccan Gymkhana
Dive into the old neighbourhood of Deccan Gymkhana, and explore its old-world charm, towering trees, and colonial-era bungalows. There's a lot to discover here, from shopping to food – read about it here. We recommend eating at bistro Le Plaisir for lunch; read our recommendation here. If you are a brand-freak, J.M. Road is where you will find a number of international brands.
Put Your Bargaining Skills to the Test at Juna Bazaar
Juna Bazaar may only happen on Wednesdays and Sundays, but it's worth a visit at least once. Test your bargaining skills as you explore the makeshift stalls, which sell everything from antique jewellery boxes, to household tools, vintage records, and more. Read our guide to shopping at Juna Bazaar,
here.
Go Out Drinking & Sample Our Local Craft Beer
Visit A Museum
Since Pune has a really rich and vivid history, visiting a museum would definitely help you in understanding the culture of this city. The best part about museums in Pune is that there are not just the traditional ones but also quirky ones such as Train Museum, Car Museum, Coin Museum and various other types.