4 AM Hunger Pangs? Eat Unlimited Food Without Breaking The Bank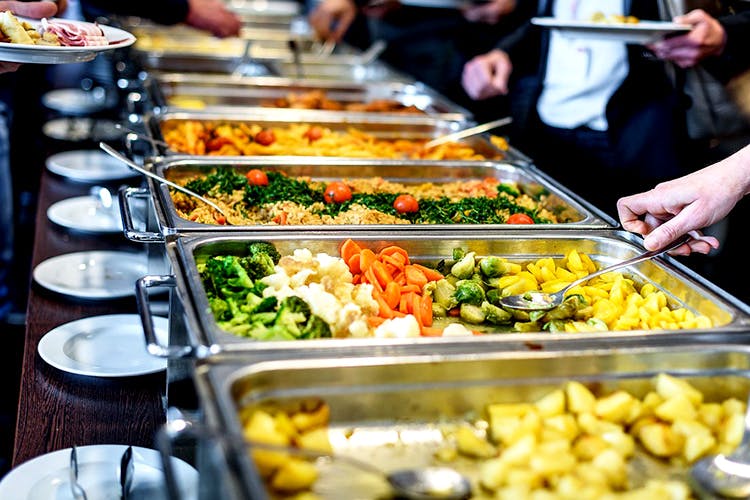 Shortcut
Midnight cravings? No problem! Gorge on unlimited food for under INR 400 at Ebony till 4.30 am.
Located at St Laurn Hotel in Koregaon Park, Ebony comes as a boon when you're broke and hungry at some wee hours of the night. Their midnight buffet, every day, between 11.30 pm and 4.00 am, is what we highly recommend.
The grand dinner feast includes everything from continental starters to Caesar and chicken salads, soups, butter prawns, cottage cheese, spring rolls and more. For the main course, you must try the Thai pineapple rice and Hakka noodles. If you're in for some Indian treats, we highly recommend handi murg, meethi mutter malai, dal kabila, pulao and garlic cheese naan. For desserts, we loved the malai kulfi, chocolate mud pie and gulab jamun. The buffet costs INR 399 (exclusive of taxes).
So, We're Saying...
Do a favour to your midnight cravings and head to Ebony with the squad.
{Calling all brides (and their tribes!) – From clothes to gifting, get all your wedding inspiration here. #HitchedWithLBB}
Comments