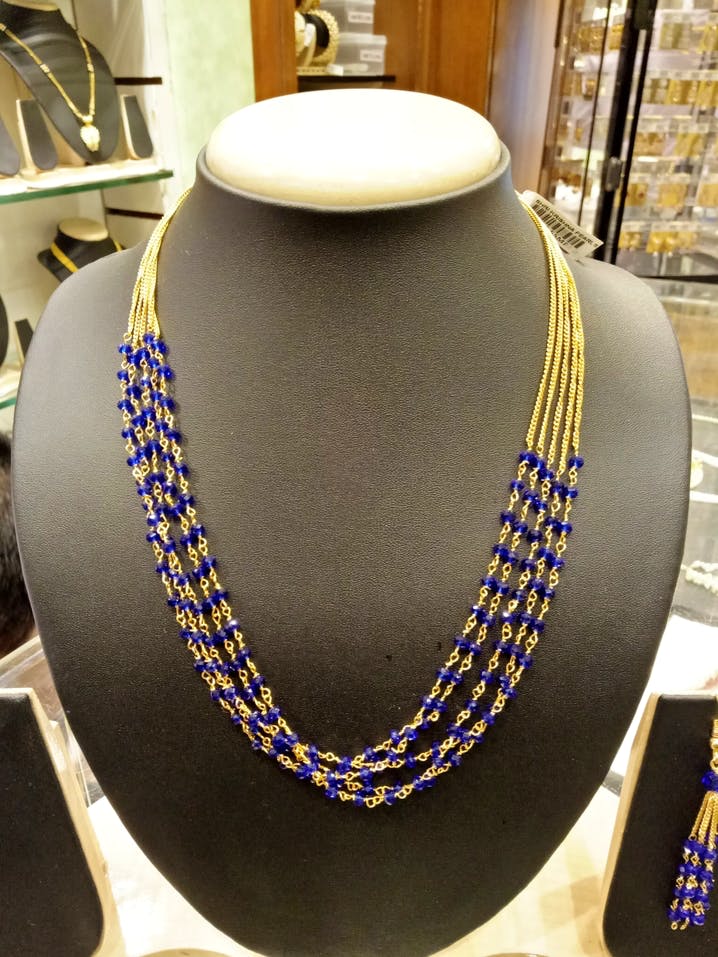 These Stores On Laxmi Road Have Imitation Jewellery That'll Dazzle You Up
With the surging prices of gold and silver, a lot of people have started looking at one gram or imitation jewellery. If you too have been affected by the same, then you have got to check out these five stores on Laxmi Road that make some beautiful imitation jewellery. From bridal pieces to everyday use, these stores have got it all. So go ahead and stock your boxes with them!
Raj Jewellers
Located on Laxmi Road, Raj Jewellers has all kinds of jewellery for men and women. You will find chains, rings, baju bandh, amulets and much more starting at INR 500. The store has jewellery in gold, silver, pearls and diamonds. The prices for their one gram gold jewellery keeps on varying due to the prices of gold.
Shree Krishna Jewellers
From traditional Maharashtrian jewellery to everyday use jewellery, Shree Krishna is a one-stop-shop for all kinds of jewellery. Even if they have diamonds and other precious stones, their major USP is plain gold jewellery. The store deals in heavy occasion wear as well as simple everyday use jewellery as well. The prices over here start at INR 300.
Naphardikar Saraf And Sons Jewellery
Brides-to-be, you have to checkout Naphardikar Saraf And Sons Jewellery for some elaborate pieces. Since there's a trend of having all jewellery pieces matching from head-to-toe, this store has those kind of sets too. On the other hand, the store also has jewellery for everyday wear that starts at a humble INR 100. They have jewellery for men too. The store also provides minor customisation.
Shree Krishna Pearls
Love pearls? Then head to Shree Krishna Pearls on Laxmi Road. The small and simple store has a huge collection of some traditional Maharashtrian jewellery such as Tanmani, Chinchapeth and other designs. They also offer minor customisation to their jewellery. They also have a few ornaments for idols of Ganapati and Gauri.
Sheetal Sparsh
Located in one of the by-lanes of Laxmi Road, Sheetal Sparsh is a sister concern of Amrale Jewellers for imitation jewellery. The store has temple jewellery designs, traditional jewellery pieces and even a few pieces for men. Since Ganesh Chaturthi is nearing, they have jewellery specially designed for your favourite Bappa. The prices over here start at INR 350.
Comments