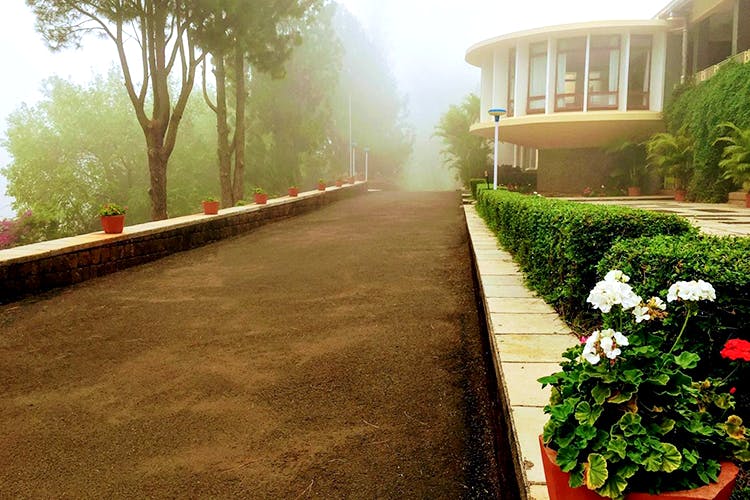 Put Your Phone Away & Spend A Day Experiencing Sustainable Living In Panchgani
What Is It?
Formerly known as The Oxford Group, Initiatives Of Change is a global network of numerous people of many culture, nations, beliefs and background, who work towards transforming the society, one day at a time, starting with their own lives.
How Does It Work?
IofC works on the basis of three principles – trust building, ethical leadership and sustainable living. Based out of Panchgani, their India headquarters, the Asia Plateau is a 68-acre campus situated at an altitude of 1,300 meters on a hilly terrain, just 100 kilometres from Pune. The facility is open for public and institutions to visit, however it's advisable to contact the IofC authorities first before you visit the place.
How Do I Get There?
Located just about 100 km from Pune, the easiest way of reaching Asia Plateau is by taking an early morning bus or train to Panchgani. It takes about three hours. If you want to make a short roadtrip, drive via NH48 to cut down the time by at least half an hour. For a more detailed map, click here.
What To Expect Out There?
The facility of Asia Plateau is nestled in the lap of Sahyadris and overlook the mesmerising Krishna Valley. The place is quiet, full of greenery and extremely serene. The facility is a no-phone zone, and that's perhaps the best part about it. We loved the fact how we were away from any sort of electronic device for at least four hours and were able to witness the beauty of nature in its truest form.
Our day at this beautiful facility was amidst people from different races and religions who have altered their attitude and behaviour for a better family and work life. Interact with participants from all these varied backgrounds to have a better understanding of the Indian culture, world traditions, current affairs, global events and more. However, most importantly, this place teaches the practices of inner listening, changing oneself and engaging others in bringing positive change in society.
So, We're Saying...
IofC is not your quintessential trip to Panchgani. But, if you're the kind of traveler who wants to make a change or at least see a change in yourself, Asia Plateau is a must-visit.
#LBBTip
Don't forget to carry your warm clothes and walking shoes!
Comments