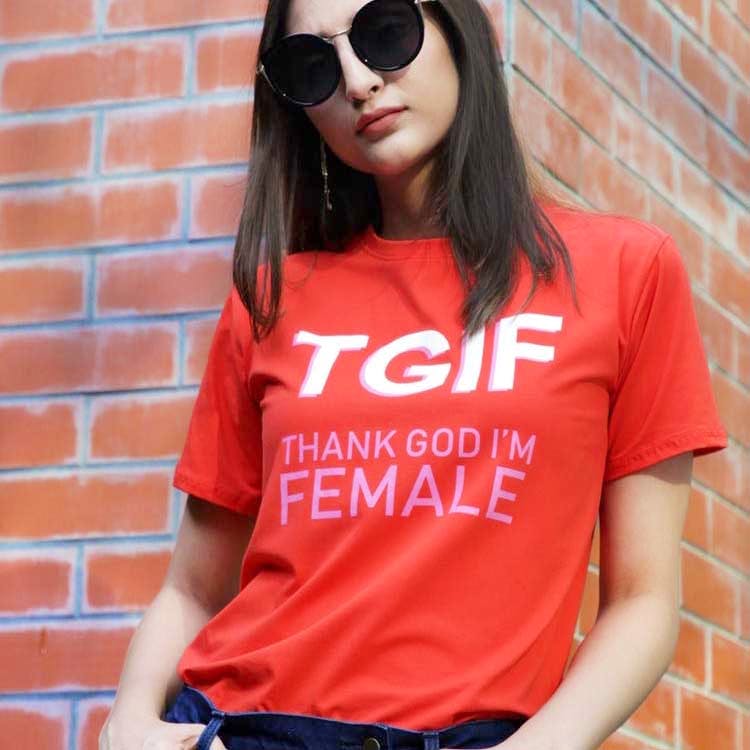 For All The Badass Women Out There, Check Out ISU For Some Bold Options
What Makes It Awesome?
Tired of wearing the same patterns, designs and brands? It's time to experiment and turn your style game around. ISU is a brand that believes in empowering their customers with the clothes that they wear. Designed for all shapes and sizes, ISU offers a variety of selection when it comes to western wear. Their clothes are made of breathable material and is comfortable on the skin. Their range varies from graphic t-shirts, tunics, tops, dresses and much more.
We love their collection of graphic t-shirts. They are round-necked and are available in basic pop colours. You can find some with fun quotes and lines such as " TGIF-Thank God I Am Female" starting at INR 890. Our favourite is the one that says " I Am A Woman. What's Your Superpower?". It comes in a bright red colour for just INR 990. If you are looking for some semi-formal wear then you can choose from their collection of Chinese collar, cold shoulder or mandarin collar tops and tunics starting at INR 1,500. You can pair these up with some stylish trousers or cotton pants and trust us, you'll be the most stylish person in your workspace. Their collection of crop tops and dresses are also impressive, starting at INR 1,295.
No matter what mood you are in, ISU has stylish and out of the box designs that will definitely add a some edge to your wardrobe.
Comments