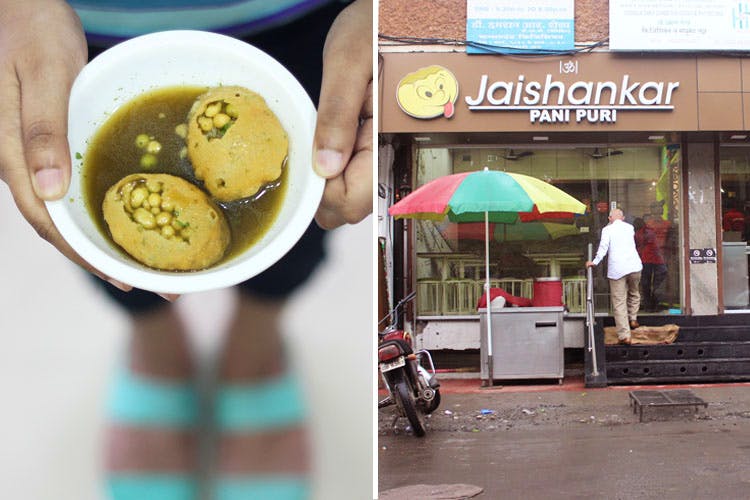 67 Years & Counting: Why Jaishankar Pani Puriwala Is Pune's All-Time Favourite Street Food Joint
Shortcut
67 years ago when Motiram Dewnani started his small-scale panipuri business on a mere two-wheel cart at Pune Station, little did he know that one day his joint, Jaishankar Pani Puriwala, will become the most sought-after street-food restaurant in Pune to serve celebrities like Johnny Lever, Rati Agnihotri and Ali Asgar.
Tell Me More
Considered as one of the oldest street food joints, Jaishankar Pani Puriwala, currently run by the Yande-family is located at Babajan Chowk in Pune Camp and has outlets on Appa Balwant Chowk and at The Poona Club.
Coming back to lip-smacking chaats and puris, we tried their plate of panipuri and we realised why everyone goes gaga about it. The panipuris were fresh and crunchy with the perfect balance of sweet, sour and spice that a lot of food stalls just can't get right. The delicious tamarind chutney garnished with rich Indian spices adds to the final touch. We also loved their ragda pattice, the Bombay Chaat and the special khasta chaat.
So We're Saying...
The next time you're in Camp and hunting for some good street-food joint, head to Jaishankar Pani Puriwala and eat to your tummy's content without worrying about the bill.
Also On Jaishankar Pani Puriwala
Comments