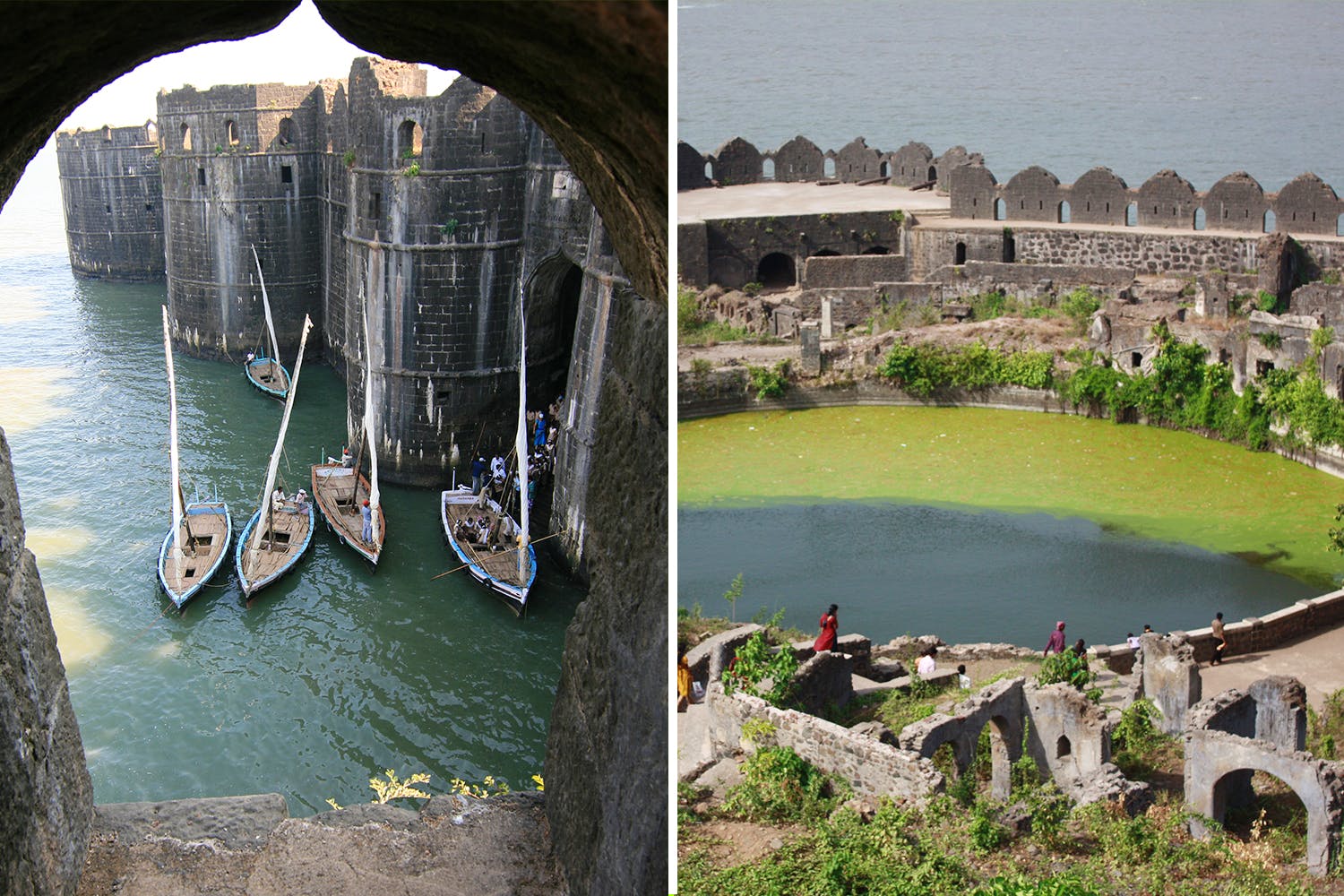 Did You Know One Of India's Marine Forts Is Just 4 Hours Away From Pune?
Shortcut
Far away from the crowds of Pune, spend your next weekend at the Janjira Fort in Murud, a magnificent structure situated right in the middle of the Arabian sea.
What Makes It Awesome?
Janjira fort, often referred to as 'Murud Janjira' is situated just off a small beach town called Murud in the Raigad district. It is also called the 'Island fort' as it is surrounded by water on all sides. The fort is just a four hour drive from Pune and makes for an excellent one-day trip.Built in the 17th century, the fort still stands strong and is almost entirely intact. You can take the Rajpuri Jetty which takes round 25-30 minutes to reach the fort. The architecture of the fort is such, that no army in history could ever conquer it. Therefore the trek to the fort is trying but worth all the efforts. The fort offers an amazing view of the Arabian sea and the coastal regions of Maharashtra.There is no entry-fee to the fort, however, the ferry ride will cost INR 40-50 per person. The ferries keep going back and forth from the fort to the village on hourly basis. There are hotels and guest-rooms available around the area. You can take a stroll on the Murud beach and gorge on scrumptious meals, especially seafood, prepared by the localites. You can also visit the Alibaug and Kashid beach, which are in close proximity to the fort.
Pro-Tip
Pack lightly and wear comfortable shoes. Just a head's up, the ferry rides do not provide life jackets. The best season to visit the fort is during monsoon.