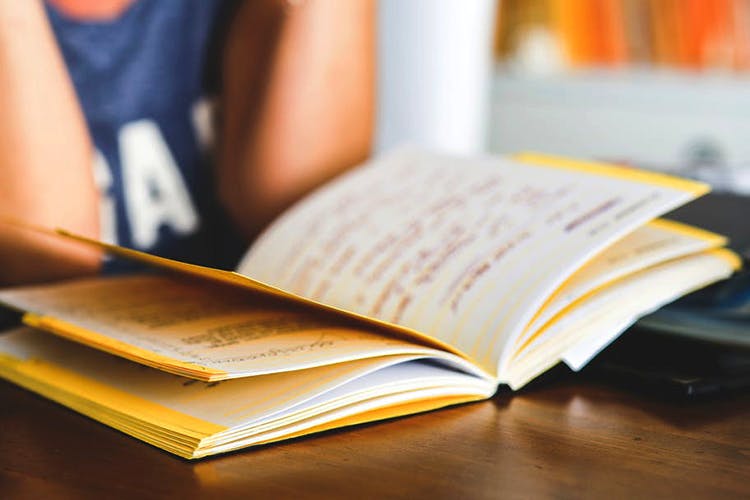 All You Need Is INR 900 To Get A Membership At This Library In Baner
Shortcut
JustBooks (formerly known as 'JustBooks CLC') is India's 'largest community library chain'. With now over a dozen locations in Pune, you can either sign up to be a member at your nearest physical outlet, or online through their website – and have your books delivered to your doorstep for free!
Tell Me More
There are a handful of membership plans that can be customised to suit the needs of every reader, starting at INR 900 for a period of 3 months – for borrowing 1 book at a time (the number of books can be altered). Members who sign up at their on-ground outlets can receive one or two free doorstep deliveries a month (depending on the type of membership), but all online-registered members can avail free door-step delivery and pick-ups for no extra charge. JustBooks boasts of 'over a million books' to choose from, so you'll never be bored again! Pick from their wide selection – spanning across English, Hindi, Tamil, Kannada, Marathi, Malayalam, Telugu, Urdu, Bengali; from auto-biographies to geopolitics, science, self-help, comics, cookbooks, kids' books, sci-fi, romance, and so much more.
Anything Else?
There is a one-time registration fee/security deposit of INR 598 per member. Longer-duration memberships are more value-for-money – i.e. 'the more you read, the less you pay'. Alternatively, you can also donate your old books to JustBooks by filling up the 'donate books' form on their website – they will then have them collected from you. JustBooks' physical libraries in Pune also host their own share of art-and-culture workshops, like a young writers' club, writers' workshops, crochet club, robotics workshops, calligraphy workshops, etc. We recommend you check with your nearest JustBooks library to see their happenings and events.
#LBBTip
If you plan on becoming a member or renewing your membership today, ask for their 'Summer Plus Plan' to reap additional benefits.
Comments