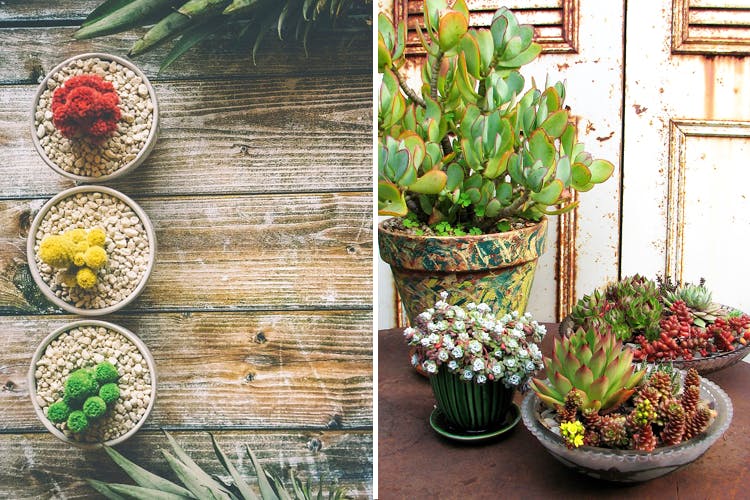 We're In Love With These Terrarium Pendants & Handcrafted Dish Gardens
Shortcut
The exquisite dish gardens and Pinterest-worthy succulent terrariums by Just Succulents will definitely give an exotic touch to your work space or bedside table.
Tell Me More
The brainchild of Ashwini Narayan, Just Succulents' wide variety of designs will spoil you for choices – from a crafty little bonsai park on a dish to a colorful assortment of dwarf plants and rare stones inside a mason jar. Perfect for a centerpiece, the collection boasts of closed and open pieces in cubes, ovals and other quirky shapes. These miniature gardens are self-sustaining, which means they require minimum maintenance. Water them once a month, and you're good to go!
The variety at Just Succulents is beyond words – a lush green moss garden on a curvy plate, a bromeliad landscape with pebbles inside a glass vase, an assortment of aloe, jade and cacti in an oval aquarium – you can also get a customised terrarium made. What's more? You can also get yourself a cute terrarium pendant in either bottle, bulb or in tear shape, starting at INR 450.
Anything Else?
You can place your order by either calling Ashwini at +91-9049623273 or mail her at succulents.pune@gmail.com.
So, We're Saying...
Give a beautiful greeny makeover to your personal space with miniature gardens and terrariums by Just Succulents.
Comments