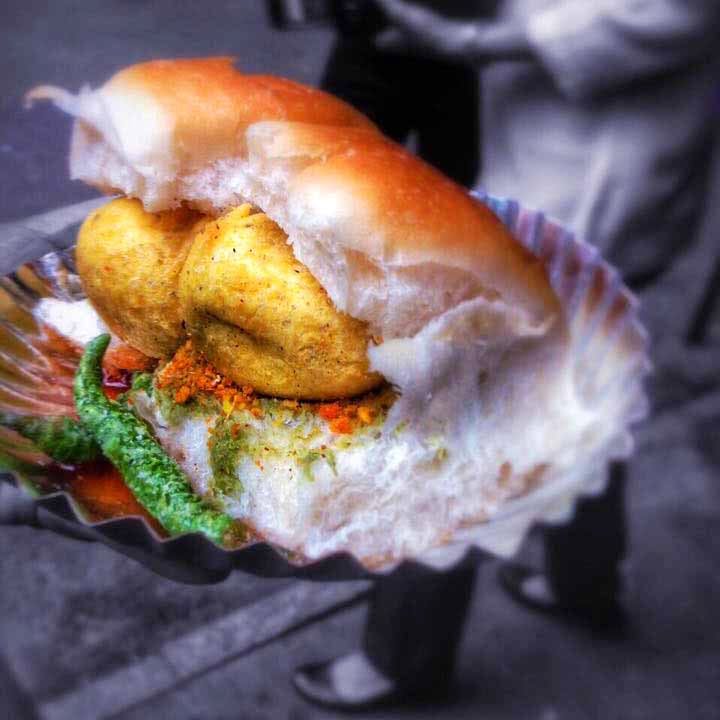 Office Time Cravings In Check! Head Over To These Food Courts In Baner For Affordable Meals
We all know the struggle of arranging food at work. Either you are confused about what to order or you are stuck with the same lunch boxes everyday and month-ends are never fun! For all those people working and spending a lot of time in Baner, these kattas around the neighbourhood are the best options for a cheap yet delicious meal, anytime of the day.
Baner-Pashan Link Road Chowpatty
Right opposite Regent Plaza on the Baner Pashan Link Road is this food court that serves local snacks and meal options. It's a covered space with around five to six shops serving options that suit all. You can indulge in different types of chaats (starting at INR 20) or sip on some hot chai tea or coffee. If you are looking for a more hearty meal, try out the lunch meals at one of the stores (starting at INR 50) . Not just that, if you are a momo lover, definitely tryout the veg moms at the momo stall here (INR 50). Trust us, a meal at this food court with fill your heart without burning a whole in your pocket.
Baner Road Chowpatty
While crossing the signal near Veritas, you will easily be able to spot this huge open space beside Vijay Sales. The juice centre at this chowpatty whips up refreshing juices and shakes that rejuvenates you for the day. From seasonal fruits like mangoes and litchis to your regular watermelon and orange, you can sip on any juice of your choice. There are also many options for Chinese meals (starting at INR 80) and biryani (INR 100). The best part? This place, even after being in the open air, is clean and hygienic. If you have been around Baner, you must have noticed this place as it's always packed with employees from different companies around.
Balewadi High Street Chowpatty
If you thought that great bars are all that Highstreet has to offer, you were wrong! As the area is filled with MNCs and businesses, the need for affordable food options are higher. In the lane beside Highstreet, you will find a stretch dedicated to stalls and shops serving local delights plus some common favourites. From Kolkata kathi rolls and biryani to rajma chawal and chole bhature, you name it and they've got it! There are around 10 stalls at this chowpatty and all accept digital payment options which is very convenient in today's time (Digital India FTW!).
Food Court, Baner Road
This place isn't unknown to all of us spending our days in Baner. This food court style restaurant serves large portions of North Indian and Chinese delicacies all day long. It is located opposite the Bata showroom on Baner Road. Try their chicken handi (INR 350) that serves at least four people or their chicken biryani ( INR 240) that serves a minimum of two people. The food is slightly on the higher side if you are looking to have a solo meal but if you are out for a team lunch, this place is the right fit!
By evening, you'll find a dosa stall, a juice stall and a momo stall right outside Food Court. So you can grab a snack, or take home some dinner for later.
Baner Chowpatti
This Chowpatti is on the Pan Card Club Road and has a lot of street food to offer. You can find various eggetarian dishes, some good street style Chinese food and freshly-made juices. Their service is quick and the space is cleaner compared to any other chowpatty. The egg bhurji here is to die for! If you are a vegetarian, try out the veg pulao you get here.
Comments