The information in this post might be outdated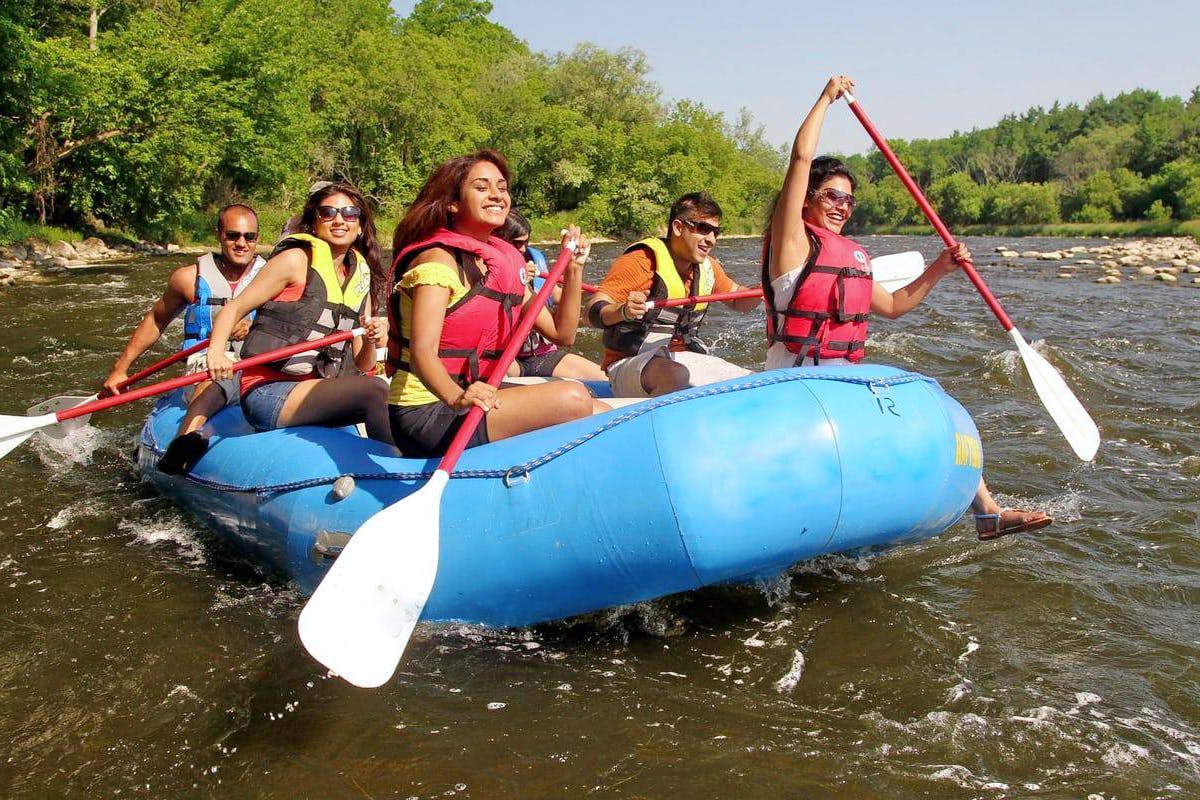 Go On A Rafting Trip To Kolad & Camp By The River
12 Jan 2019 - 13 Jan 2019
12 Jan 9:30 AM - 13 Jan 11:30 AM
What's Happening
Head out with your crew to sway in the currents in a raft. The Kundalika rafting camp is ideal for anyone looking for an adventure getaway. Drive down to the campsite where refreshments await. And, after dinner sleep in cosy tents and call it a night. The next day is when the real adventure begins. The excess water thanks to the nearby dams and other hydraulic projects gives the kundalika river a strong and rapid flow making your rafting trip worth every penny.
How's The Venue
The Kundalika river shore is gorgeous. It's a very popular campsite so you don't have to worry much as it's super accessible. The river is ideal for white water rafting and you'll be in the hands of trained professionals.
Price Includes
For INR 1,800 on weekdays and INR 2,400 on weekends, the fee includes tea, snacks, dinner, breakfast, lunch and rafting and camping fees and expertise.
Make A Note
Carry a change of clothes, water and wear comfortable clothing and sturdy shoes as you're camping. It's best to avoid wearing expensive jewellery or carrying too many valuables. Also, carrying an ID proof is mandatory.

Comments