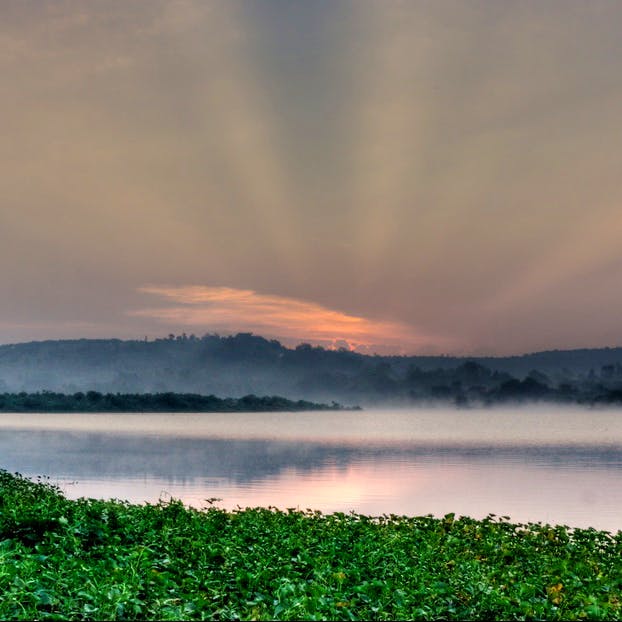 Take A Picnic, A Stroll & Bird-Watch At These Lakes In Pune
Shortcut
The weather is finally pleasant enough for long strolls and to spend some time out. It's time to head out and make the most of it. Lucky we're in Pune! There are many lakes around the city that are ideal for a quick visit or an evening picnic.
Model Colony Lake
Probably one of the most ideal places to visit for a picnic. Model Colony Lake also known as La-Ka-Ki Lake has manicured gardens and a walking-path. It's a great spot to bird-watch. You'll spot Indian mynahs, spotbills, egrets, waterhen, coots, cuckoo, kites, robin among others. Carry some snacks, a book to read and while away the evening in quiet, as it's also a silent-zone park.
Pashan Lake
Built to serve as a reservoir in the British era, the historic lake serves as a popular tourist destination to bird-watchers. You can spot resident and migratory birds from the bird-watching zone or challenge yourself on the jogging track. But a quiet picnic, looking out at the lake while enjoying the breeze is more our style, to be honest.
Mastani Talav
This historic lake on the outskirts of the city, is believed to have been constructed by Peshwa Bajirao but was completed after his death in 1720 AD. It's said to have been a common stop for Bajirao and Mastani to swim in while they went horse-riding. When you're driving to Dive Ghat, you can spot the lake and Mastani palace in the valley from atop and take in panoramic views of the city. The surrounding hills will make your picnic by the lake more surreal.
Katraj Lake
In the suburb of Katraj, the lake sits quiet amongst a lot of green. The Rajiv Gandhi Zoological Park on the lakeside is a good idea to visit, mostly because when was the last time you went to a zoo? There's an island in the middle of the lake too with a statue of warrior king Chhatrapati Shivaji Maharaj, which you can go to by boat. You'll find several fitness enthusiasts around the lake too.
Khadakwasla Lake
By the Khadakwasla Dam, the lake is a very larger than Pashan Lake and you could take a lovely nature walk. About 10kms away from the city, on your way to Sinhagad Fort, you can visit the lake by evening and capture the sun setting on the horizon. And, if you'd love to take a dip or a swim, don't forget to pack a quick change of clothes.

Comments