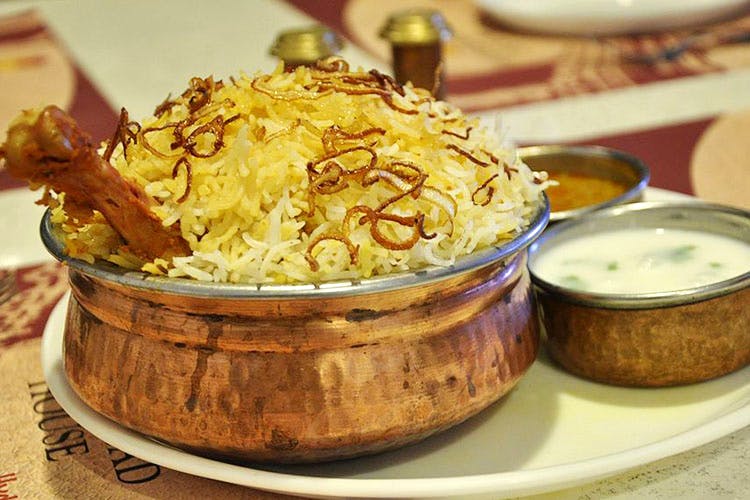 Last-Minute House Party? Order In Biryani By The Kilo From These Eateries
Shortcut
Got biryani fans coming over for dinner? Don't cook, just order it by the kilo from these five restaurants in Pune.
Kotwal Kitchen
Known for its great food and portions that serve a family, rather than a person, Kotwal Kitchen is one place where you'll get fed until you're stuffed beyond recognition.
Price: INR 900 for ½ Kg. INR 1500 for 1 kg
Al Hifazat
With good prices and fast delivery, Al Hifazat is your solution to sudden, last minute biryani cravings, with an array of options like the mutton, Hyderabi, chicken, veg and prawns briyanis.
Price: INR 500 per kg
King's By Badshah
Pune's beloved when it comes to Biryani, and certified by all connoisseurs, Badshah also sells it by the kilo rather than the plate.
Price: On Request, by order
Real Aroma Pot Biryani
Authentic enough to actually make the Biryani in a pot, Pot Biryani sells their biryani by the kilo-pot. Starting at INR 220 for a small pot, they also have a King Pot, something so special, it requires a deposit!
Comments