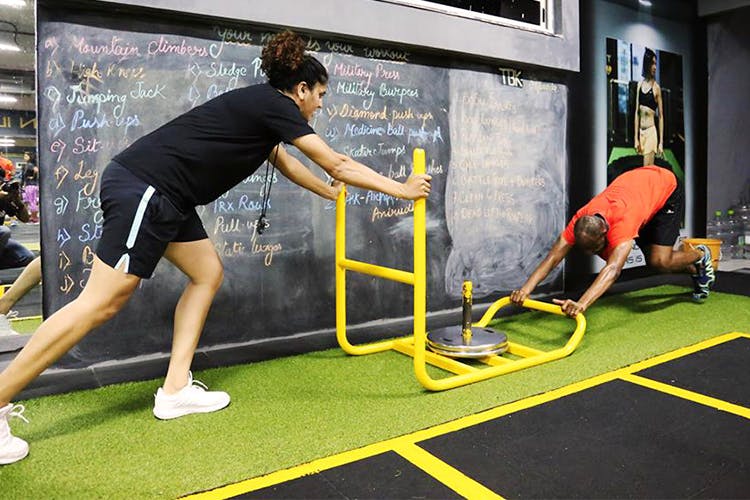 Working Late? Hit These Gyms That Are Open Post 11PM
Ten-Second Takeaway
With our busy schedules, we all find it difficult to keep ourselves fit. By the time we reach home, all gyms are most shut. But worry not! We've got a list of gyms in town which are open post 10 pm and as late as 12 am.
Fitness Centre
Located in Kalyani Nagar, Fitness Centre is open until 11:30 pm and has various training modules such as yoga, crossfit, and much more all starting at INR 2000 for a month.
Khalsa Gym
With a private swimming pool, Khalsa Gym is located at that place where most of the working crowd of Pune resides. With professional trainers and equipment and a swimming pool, Khalsa Gym is becoming the new favourite workout spot for every working person. The membership of this gym starts at INR 4300 for two months.
Gold's
Renowned in the fitness industry all across the world, Gold's gym with around 5+ branches caters to the need of gym freaks for as late as 11:30 pm.
Snap Fitness
Understanding the needs of various working professionals in Pune, Snap Fitness in Chinchwad is open till 12 am. With first-class equipment and experienced professionals, Snap fitness is a great environment to work out.
Multifit
Focusing on building a strong core for a stronger and durable body Multifit is building strong individuals in Pune with their professional equipment and trainers. At the same time, Multifit also remains open post hours as late as 11:30 pm and their membership start at INR 5700 for a month.
Comments