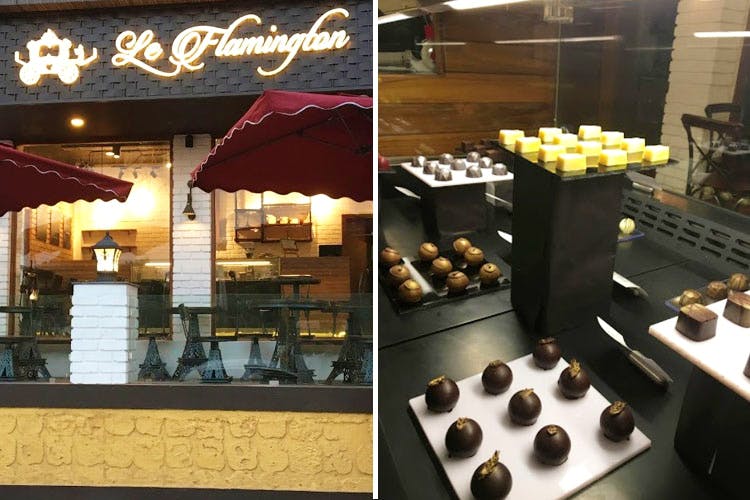 Gourmet Chocolates, Bonbons & More: This Bakery Is A Dessert Paradise
Shortcut
Move over gourmet coffees, it's time for the gourmet chocolates to take over! Le Flamington has just arrived in the city, and it's here to spruce things up for everyone who loves chocolate. Before you know what hit you, those single origin chocolates will have you hook, line and sinker.
Tell Me More
The hot chocolate is a hit, especially those cooked with the Manjari variety of chocolate. They do have darker chocolate options available, but that would totally depend on your taste (we dig bitter, dark chocolates!) The breads are quite popular with the locals too, with people driving down from all corners of the town to pick up their orders. The bonbons are our all-time favourite and you must try them too!
So, We're Saying...
You need to be a serious chocolate addict to truly appreciate the beauty of Le Flamington's creations. So if you're already drooling, got here right away!
#LBBTip
Call ahead before you go, especially so if you wish to get hold of the breads. The bonbons are priced at only Rs. 40 and we think a customized box of these chocolates would make for a great gift!
Comments