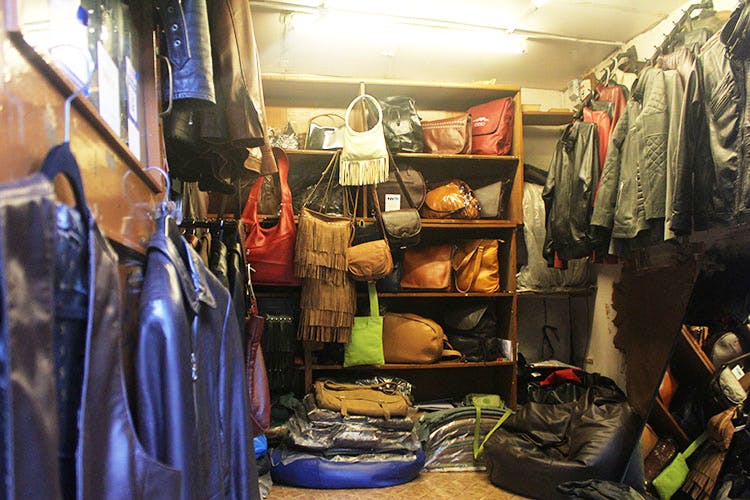 Affordable Yet Classy: Get Genuine Leather Jackets, Bags & More For Under INR 1,000 Here
Shortcut
Rexine and faux leather just doesn't do it for you? This tiny, hole in the wall store in KP, which has been around since forever, gives you your much needed serving of budget leather goods.
Tell Me More
You might have fleetingly noticed this store after a great bite at German Bakery, and not known what to make of it. We'd like to tell you that we checked it out and have some major leather loving in our hearts right now!
They have a fascinating collection of bags, wallets, jackets, skirts and belts, all made of pure leather. While there are a number of styles to pick from, what we love most is that you can show them a style you like and they'd make you a custom-made piece. They also have variations in the leather they use and you can know exactly what you're buying with the help of the owner who is kind enough pay heed to your preference of style.
While pre-made styles would come at a great deal, customised goods could cost you a little higher and might require a week to be made. Ready styles for bags begin at INR 1,000 and on order you might have to spend around INR 4,000. But hey, when you're flaunting your one of a kind bag/jacket/belt around, it's worth the extra time and moolah. Just so you know, their quality is great, so fret not.
So We're Saying
Next time you're at German Bakery, stop by and take a look. We're certain they have something for everyone.