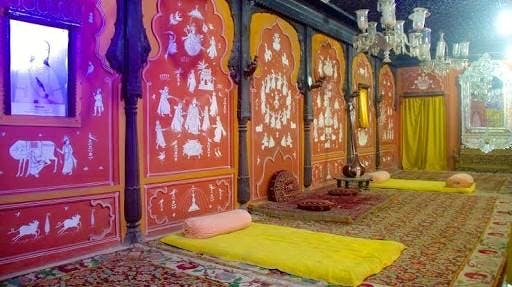 Raja Dinkar Kelkar Museum In Pune Reflects The Elegance Of Indian craftsmanship
What Makes It Awesome?
It is the one-man collection of Late Dr. D.G. Kelkar (1896 -1990). 'Kaka', as Dr. Kelkar was affectionately known dedicated his collection to the memory of his only son `Raja' who died an untimely death. It is a collection about 21,000 priceless artifacts which mirror the everyday life of India.The impressive Museum collection of artifacts recalls the historic Indian culture and traditions, which gently lead to more and more treasures. Creations in stone, wood, metal, ivory, fabric and clay that endure as the full realization of the human craftsmanship. 
Anything Else?
The collection from this Museum reflects the elegance of Indian craftsmanship as well the vivid imagination of the artists. The Mastani Mahal rebuild in the premises of this Museum depicts the story of love between Bajirao Peshwa I and his beloved Mastani.
Also On Raja Dinkar Kelkar Museum
More Information
Raja Dinkar Kelkar Museum
Comments