Students Of Wadia's, Check Out These Cool Hangout Places We Found Around Your College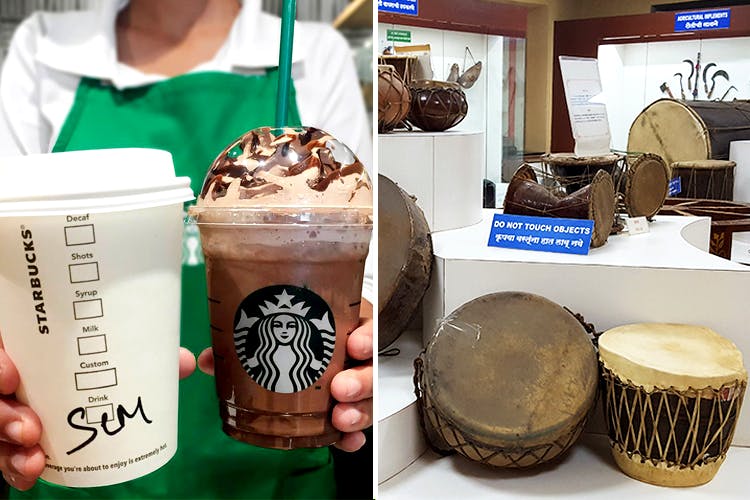 Ten-Second Takeaway
Lecture got cancelled? No worries! Now you can explore more of Wadia College in and around with us!
Watch A Movie At INOX
Movie enthusiast? Book your tickets and watch the best movies at INOX with your friends. A hit among the students of Wadia's, INOX has already gained popularity due to the many food outlets it offers and watching recently released movies. Not to forget, morning show tickets are priced at a mere INR 100 per person. The price increases as the shows advance. Take the opportunity of class being cancelled and devote some time for your favourite celebs here! As there tagline goes – Live The Movie!
Coffee At Starbucks
Well, you know this one for sure. Starbucks never fails to impress us with their unique and exciting flavours of coffee and chocolate. Rake in some extra calories with your friends at Starbucks by ordering their delicious red velvet cake, frappuccino or hot chocolate and have some real conversations as you get pampered with their amazing taste! Priced at approximately INR 400 for two, it is a famous joint for all students out there.
Pune Tribal Museum
If you're into knowing the culture of India or how the human evolution too place, this place is for you! Just 2 kms from Wadia College, this museum exhibits the cultures of the tribal communities mainly from the Sahyadari and Gondwana regions which were Maharashtra's pride. With free entry, all broke students can also get an insight about our rich heritage and practises.It is closed on Sundays and government holidays, and opens at 10am to last till 5pm. You can also click photos after taking permission which is quite rare! As ypu enter, you're in a different world altogether, as you get to see how the tribals used sticks and masks to survive and how their strategies worked! This is worth learning. Head to this museum for a glimpse of our glorious past.
Fantasy Juice Bar
As the students dearly accept it as their 'katta', Fantasy Juice Bar at Bund Garden Road is the place to go if you're hungry and broke. It offers a large variety of rolls,noodles, curries,cold coffees, fresh juice and burgers. It is also known as one of the most famous cafes in Pune. Must-try their sitaphal milkshake for INR 90 and when the season comes, the mango milkshake is a total winner out here. It is open even on Sundays and are operational from 8:00am till 11:30pm. It is approximately priced at INR 300 for 2.
Comments