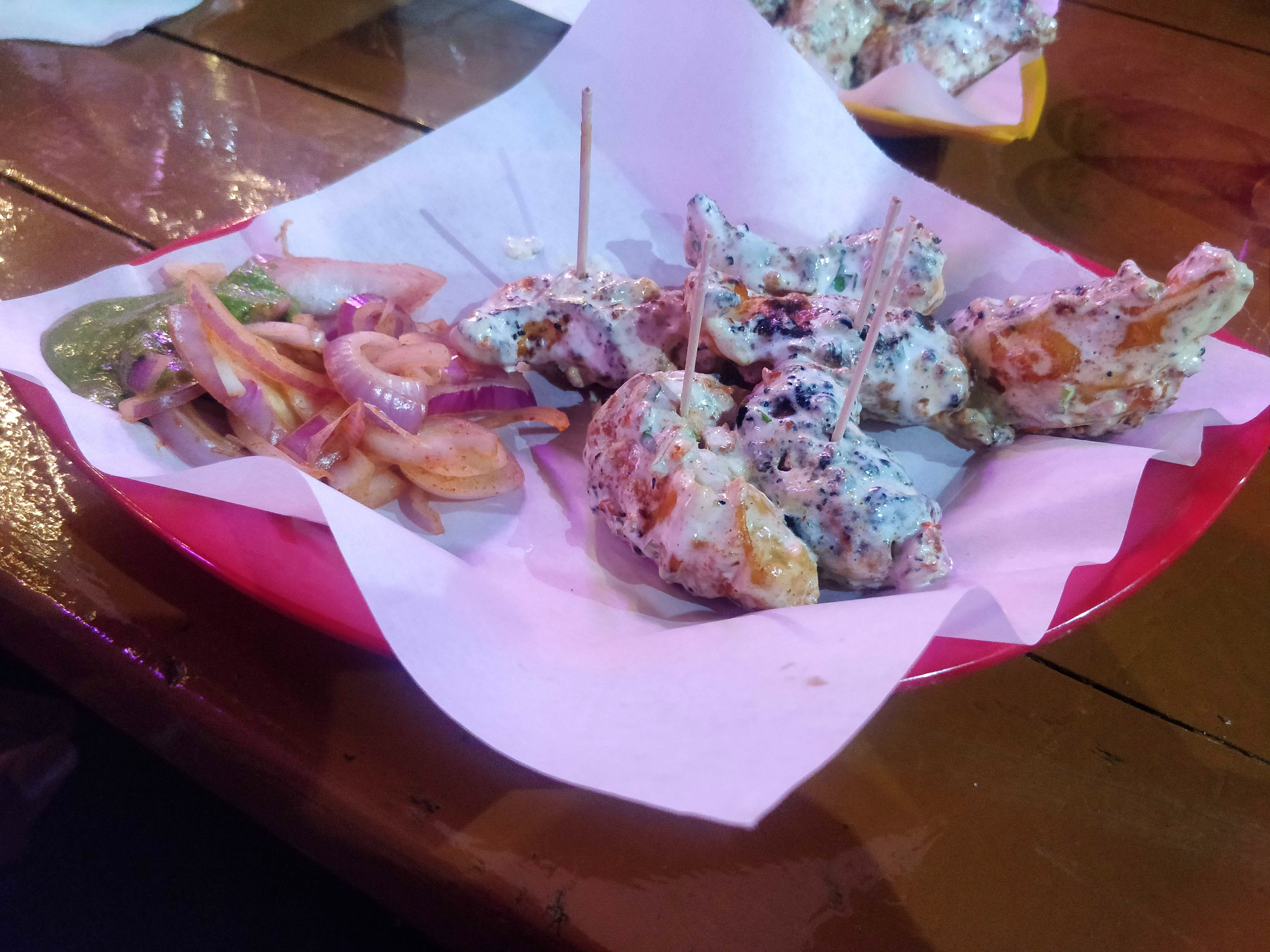 Love Northern Flavours? Then Explore Punjabi Chulha Right Away
What Makes It Awesome?
Craving the mouth-melting delectable kebabs, tikkas, daal makhani and much more? You can get all of that right here at Punjabi Chulha. Located in Kalyani Nagar, Punjabi Chulha is a food truck that brings to you some lip-smacking food. Explore the rich and buttery flavours of the extensive vegetarian and meat dishes. The easiest way of finding the location is that it is right opposite to Elephant Co. The place has about 4 tables and can seat 20 people in one go. If you don't get a place to sit, you can bring in your car and have your food right there! We first visited this place a couple of months back and were greeted with a warm smile from the owner who seated us and told us about the specials for the day. We started off with Chandani kebabs which is truly their bestseller and something that we really enjoyed here. (You can't stop at one plate!) They serve fish over the weekend and we ended up trying the Tandoori Fish. Grilled to perfection, the fish was yum. Punjabi Chulha is truly a food lover's paradise!  From the succulent kebabs to the chur-chur naan to Dal Makhani and Butter Chicken, you have it all! For mutton lovers, the main course dishes are cooked in pure desi ghee and it is truly to die for! After my first visit here, we went back there again twice and mind you the quality of food has been very consistent, along with the service and the experience of eating here has been amazing every single time. Served piping hot right out of the tawa, their lachcha parathas, naans and rotis are just amazing. Vegetarians do not fret, for there is a lot for you to try too! Whether it is the paneer or the chaap, you sure can enjoy your share here too. A must visit for those who enjoy the typical Delhi kebabs and desi ghee ka khana!
Comments