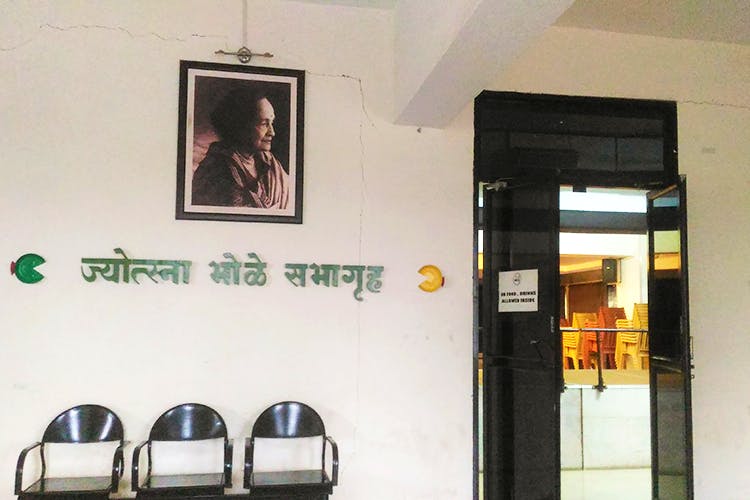 Love Theatre? Check Out These Auditoriums In Pune To Keep The Love For The Art Alive
Ten-Second Takeaway
Considered as Maharashtra's cultural capital, Pune has always been inclined towards literature and theatre. Here are some of the many theatre spaces situated in Pune who continue to serve these art forms.
Mahatma Phule Sanskrutik Bhavan
One of the best auditoriums in the city, Mahatma Phule Sanskrutik Bhavan hosts a number of cultural, social and religious activities. It is located in Wanawadi Gaon and was inaugurated in 2014. With a seating capacity of 720, this auditorium is air conditioned with canteen services available. Apart from Marathi plays, many music and educational events also takes place here. The booking for the auditorium is done on a four months slot basis. Ekti Natya Shondha is an upcoming Bengali play that will be presented in this auditorium.
Nehru Memorial Hall
Located in Camp area, Nehru Memorial Hall is famous for English and Hindi plays, stage shows and seminars. With facilities like air conditioning and good seating capacity, this auditorium hosts a lot of events including music concerts, stage shows etc. Some of the upcoming events in the hall are a play named Piya Behrupiya and a Standup Comedy act by Amit Tandon.
Jyotsna Bhole Sabhagruha
Inaugurated in the hands of veteran Marathi stage artist Shri Shrikant Moghe, Jyotsna Bhole Sabhagruha is an intimate theatre space with a seating capacity of 250 to get better audience engagement. Located in Hirabag, the auditorium is mainly used for dance, music, drama, and seminars. The parking lot of this auditorium is the coolest place as it can be masked with a black cloth and can be used for performances. The entire auditorium is effectively used for different workshops and interactions with artists.
Lalit Kala Kendra, Centre of Performing Arts
Established 1987, Lalit Kala Kendre is the Centre for Performing Arts at the Savitribai Phule Pune University. The institution boasts of some of the best musical and theatrical productions in town. The students here perform dance recitals quite often that are a must-watch!
Comments