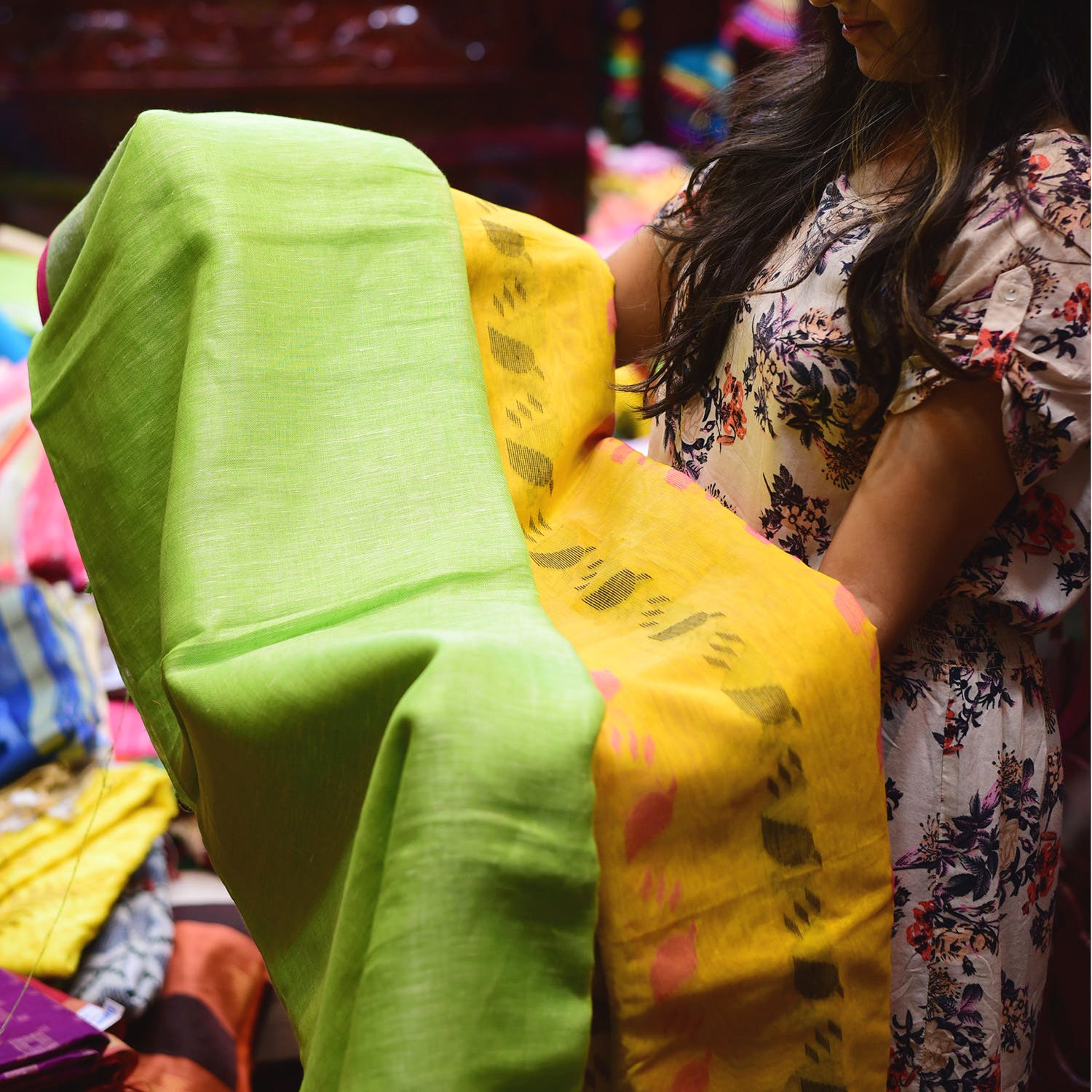 Stay Timeless: Here's Where You Can Find Maheshwari Sarees In Pune
Shortcut
Sarees, no matter what the fashion trend is, are a timeless classic. The beautiful Maheshwari sarees, which come from the region of Maheshwar in Madhya Pradesh, trace back to 18th century. These handcrafted cotton or pure silk sarees are sure to add splendor to your look. Here's a list of our top picks for where you can buy these beauties from.

Bellissima Boutique On Baner-Pashan Road
Kill two birds with one trip to Bellissima boutique and salon in Pashan, where you can shop as well as get beauty treatments done. Bellissima has a limited collection, but it suffices your needs. Choose from Maheshwari silk sarees from Madhya Pradesh and Banarasi silk and cotton sarees too. We loved that they stock up on simple and heavy designs, so there's something available for every kind of occasion.

Zartari Couture In
If you don a saree from this store, you are sure to look elegant. Zartari Couture is a saree haven. Choose from a massive variety of sarees, especially their silk range. Starting at INR 2000, the handcrafted Maheshwari Silk sarees are one of their most sought-after ones.
Desii Charkhha In Bibwewadi
Situated in Lighthouse complex of Bibwewadi, Desii Charkhha is all about beautiful sarees. Say Maheshwari sarees and this store should be the first one to pop-up in your minds. You will find bright reds, blues, and yellows with exquisite prints and handloom work at reasonable prices.
Handloom Maheshwari Sarees In Shanivar Peth
Your wardrobe is incomplete if you don't own a royal piece of Maheshwari from these wholesale dealers in Shaniwar Peth. The place is known for its handloom Maheshwari sarees that boast of exquisite designs and zari work. Find sarees with hand block prints, tie and dye, and pure silks in single colours. They will have wide range of these sarees for all occasions, suiting all budgets.
Mangalam Sarees In Shvajinagar
This age-old store in Shivajinagar believes in quality over quantity and makes sure their collection has these 18 century-style sarees with high-tensile strength of the fabric. We are in awe of their sarees that have zari work on them in different stripes and patterns.
Comments