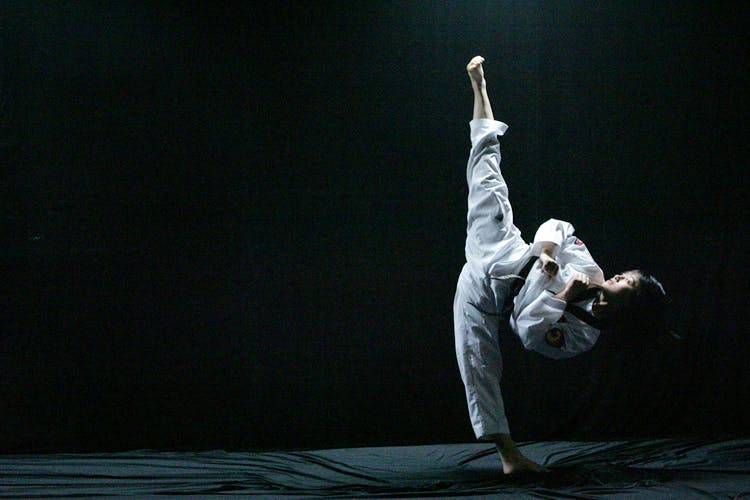 Karate, Judo, Or Taekwondo: Learn At These Martial Arts Classes In Pune
Explore the true warrior inside you, learn to channelise your energy and thoughts through your actions. It's the best way to discipline yourself and you get to learn a new skill too. Martial arts teach you a number of things. Pick up one of its many forms at these martial arts classes in Pune.
Dai Ichi Martial Arts Academy
Situated in Vadgaon Sheri, the Dai Ichi Martial Arts Academy is a well-known name to learn martial arts and self-defence techniques. The best thing about this academy is that it pays personal attention to each and every student. There are separate batches for ladies, that are conducted by lady instructors. The classes remain operational only during the weekdays.
Indian Wing Chun Kung Fu Association
Indian Wing Chun Kung Fu Association (IWCKFA) is run under the guidance of Sifu Nick Martin (U.K. Wing Chun Kung Fu Association). With clubs in Chennai and Pune, they are a close-knit club full of affiliated trainers and instructors. The Pune classes are conducted in Erandwane. Learn Kung-fu, Karate, Taekwondo and many other combat-fighting styles at this club, as it hosts workshops as well as regular classes.

Shito Ryu Seiko Kai Karate Coaching Classes
People staying in Hinjewadi and Wakad, no need to take a trip to the city's core to learn martial arts and self-defence arts. You can simply enrol yourself in the Shito Ryu Seiko Kai Karate Coaching Classes in Shivaji Chowk, Hinjewadi. The training is conducted by qualified instructors that are affiliated to the Martial Arts Association. They have separate batches for children as well as adults. Those who want to pursue the arts professionally can also take up their certification course.

Capoeira Brasil Pune
Situated in Kalyani Nagar, this academy stands out for its brilliance in the art of capoeira, which is essentially Brazilian martial arts. Experience this art by first booking a free trial and then join full-time, if it appeals to you. The classes start by introducing you to the basic form of capoeira and moves forward to more complex variations depending on your progress. All you have to do is show up for the class with a towel and a bottle of water.
Lions MMA
Situated in Baner, Lions MMA is known for its mixed martial arts training. Essentially they teach you a technique which includes winning moves of all kinds of martial arts, i.e. you do not have to adhere to the specific rules of one particular art. The batch timings are flexible and you can also ask for private coaching.
Ask Shruti a question