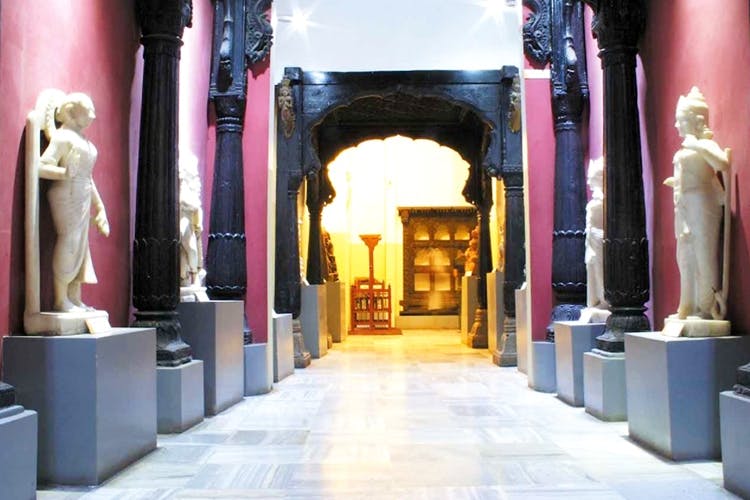 Take A Stroll Down History: 5 Reasons You Must Visit Mastani Mahal
Shortcut
The controversial Mastani Bai's residence, Mastani Mahal was built by Peshwa Bajirao I. It now finds a home inside Raja Dinkar Kelkar Museum. Visit the museum to be in awe of the mahal's history, architecture and acknowledge the conservation work.
The History
While the museum houses a minuscule amount of the grandeur of Mastani Mahal, its alleged history is what attracts most. Mastani Bai was the supposed lover of Peshwa Bajirao I and was the daughter of Maharaja Chhatrasal Bundela, the king of Bundelkhand and a court dancer. Peshwa Bajirao I built Mastani Mahal in Kothrud, as a home for Mastani Bai, as it wasn't acceptable for her to stay with the rest of his family.
Conserved Heritage
Mastani Mahal was originally in Kothrud, but for years had been forgotten and had faded along with its history. Dr. D. G. Kelkar, the founder of the museum, dismantled the historical palace with the help of artisans and reconstructed a part of the palace in the museum. But this little glimpse will help you visualise what the grandeur of the palace would've been.
Pieces From The Original Palace
A room has been recreated with floor seating and cushions, the ceiling is decked in gorgeous chandeliers and artwork adorns the walls. You'll also see Mastani Bai's musical instruments. But, the woodwork behind the seating arrangement is from the original Mastani Mahal. The intricate designs and carvings could only have been created in the Peshwa era. And, imagine Mastani Bai getting ready in front of the silver mirror, brought in from the original mahal too.
The Recreated Corridors
Intricately carved wood panels run along to give you a glimpse into what the corridors of Mastani Mahal were like. The ceiling has carved woodwork too and vintage chandeliers that are common to most Maratha monuments hang around. And you can lose yourself here, imaging Mastani and Bajirao walking around the then endless corridors of the mahal.
Awe Peshwa Architecture
While you'll several examples of Maratha and particularly Peshwa architecture in Pune, Mastani Mahal was also built on similar lines. The Wada architecture, called courtyard architecture in modern day, was brought in during the Peshwa reign. But its style was developed with influences from the Mughals, Gujarat and Rajasthan. Look closely and you'll see a beautiful amalgamation in what remains of the Mastani Mahal.