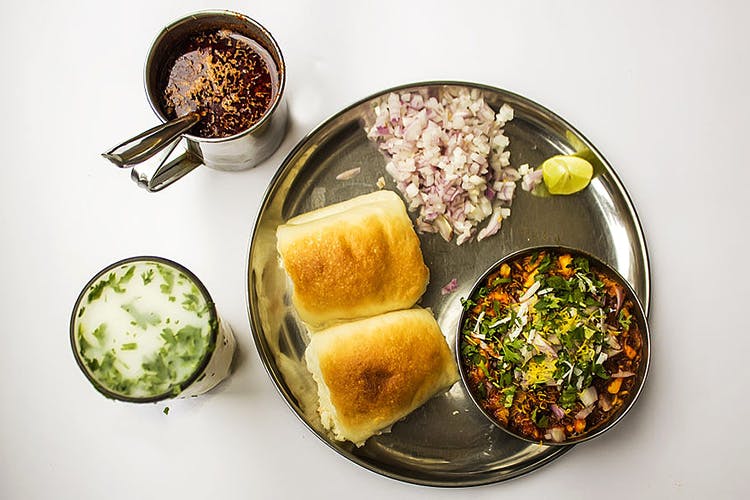 These Khao Gallis Around Town Have The Yummiest Bites For When You're On A Budget
Ten-Second Takeaway
Khao Gallis are often paradise for foodies, think of Mumbai's Muhammed Ali Road or Delhi's Chandni Chowk, as foods of different varieties are on exhibit at their very best. Well, here are five Khao Gallis in Pune where you can go to and have absolutely delicious food.
FC Road
Speak of Pune and FC Road is one place that the most of us love and know of as a hub for shopping and good food. Named after Fergusson College, FC Road has restaurants and food joints that offer a wide array of cuisines. So, if you are seemingly having an unending craving for Shawarma, then visit Marrakesh and try their delectable Lahm Shawarma for only INR 140.
Not a fan of the Shawarma? Go to Wadeshwar to have some exquisite South Indian food, we'd definitely recommend their butter masala dosa for INR 105. For some ice cream on a humid summer day, head to Cream California for their tasty gulkand kulfi that comes for a mere INR 30.
MG Road
Located within the confines of camp, MG Road is where history and culture meet great food. For instance, if you are looking for something light, visit Marz-O-Rin which has on offer mango, strawberry and butterscotch shakes all for INR 50 each.
Also, do not miss out on the chutney sandwich, which is Marz-O-Rin's specialty and is priced at INR 40. On the other hand, if you desire something that is rich in flavor, try the chicken torri dengo sizzler at Yana Sizzlers. If you are fond of the traditional Hyderabadi biryani, then visit Dorabjee & Sons, which have on their menu a marvelous chicken boneless biryani and mutton dum biryani.
Tilak Road
A relatively lesser known part of the city, Tilak Road has a Khao Galli that is as awesome as the ones mentioned above. Say you have a crazy pav bhaji craving. To ensure you get that perfect plate, you should for sure visit Jayashree Garden. They offer an impeccable plate of butter pav bhaji for just INR 110. If you are tired of Indian food and are looking for something tangy and spicy, make your way to Gokul Chinese and treat yourself to their veg Schezwan noodles.
Salunkhe Vihar Road
Are you a fan of Kebabs? Then this Khao Galli is heaven. Make your way to The Garage Grill and try their soft and tender chicken punto peri tikka kebab. If non-veg kebabs do not suit your taste buds, then visit Jashn, whose malai tikka, priced at INR 145, will make sure you come back for more. Are kebabs not your thing? Not to worry, Food United serves some appetizing crispy chicken wraps just for INR 109.
Narayan Peth
Narayan Peth is perfect for those looking for some enthralling Maharashtrian cuisine. Popular for its flavorful misal slice/misal pav priced at INR 70, Bedekar Tea Stall is widely recognized among the locals to be the best place to visit for quick bites. Another well-known place is Café Peshwai which offers its special pithale bhakri for INR 80. So, what are you waiting for?
Comments