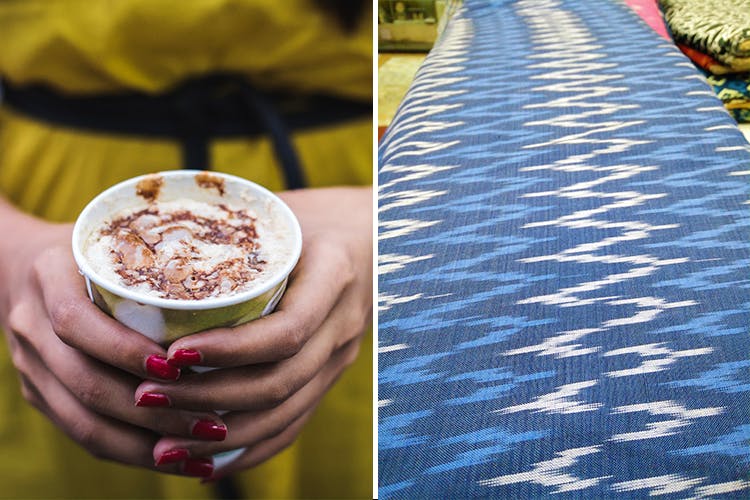 8 Money Saving Hacks That Will Make Your Life In Pune Way Easier
Shortcut
If you've shifted to Pune recently, you must be looking for some money-saving hacks to make your new life a tad easier. From affordable shopping to budget-friendly drinking places, this list has everything you need to know.
Affordable Shopping
When it comes to street shopping in Pune, the choices are pretty simple - either FC Road or MG Road or Tulsibaug or Laxmi Road. While FC and MG Road are great for women clothes and accessories in a budget, Tulsibaug is known for great home decor items. Laxmi Road, on the other hand, is a mix of furniture and unisex clothing. The streets are lined with several stores, next to each other, and you need to have a good eye to spot something great.
Not a big fan of street shopping? Check out Premium Outlet on MG Road for branded clothes for half the price. From Caterpillar sweatshirts to Vans shoes, Adidas spikes and UCB tees, they've got 'em all under one roof. And, just in case, you're wondering if the products are original or not, then yes they are! In fact, they are export surplus of respective brands and we can definitely vouch for the quality.

Fabric Shopping From Camp
We have done several recommendations on affordable fabric shopping from Camp that start as low as INR 150 per metre. Some of the popular fabric stores include National at Clover Centre, Ramgir Textorium and Nazakat at Wonderland and Super Collection on Bhopla Chowk. Ladies, check out this recommendation for 8 unbelievable prints we scored from Camp, and men, for your cotton shirts, refer to this recommendation.

Shivaji Market For Veggies & Fruits
Built way back in the late 19th century, Shivaji Market is a one-stop-destination for exotic flowers, an exuberant range of fruits and vegetables and fresh meat at wholesale rates. Explore the market a little more and you'll be surprised to find Goan ready-to-cook masala pastes, colourful glass bangles, gourmet sauces, middle-eastern za'atar, Vietnamese rice paper, Iranian spices and Sindhi papad from here. For more details, read our recommendation on Shivaji Market here.

Buy Cane Furniture At Throwaway Prices
Located at the Baner-Pashan signal, right next to a cute nursery we discovered earlier, we found a quaint cane store, named Gangaya Cane Shop for affordable lamps, cocoon swings, bookshelves, baskets, trays, chairs and more, ranging between INR 3,000 and INR 15,000. Know more about the store here.

Eat At Khao Gallis
Here's the thing with Pune, there are numerous khao gallis at every nook-and-corner. One of our favourites are the Model Colony, Bund Garden, Hinjewadi and Yerwada khao gallis. While at Model Colony, we found yum street food like bread crumbs with cheese (INR 60) and chocolate sandwich (INR 50), Hinjewadi food strip spoilt us with choices like litti chokha, pani puri, kulfi, shawarma and masala dudh.

Affordable Drinking Places
Forget the month-end woes and party hard in Pune without burning a big hole in the wallet. This city has plenty of old-school pubs like Saathee in Khadki and National Kitchen and Bar in KP. You can also check out Bar Stories at Pimpri Chinchwad, Hidden Place and Bar Bar.

Open-Air Gym
Team J Bars at ARAI tekdi in Kothrud is an open-air, no fuss, bare minimum gym that'll get you in shape the right way and will also give free Sunday sessions to all. While most of the commercial gyms lure you with their expensive body-building packages, this open-air independent workout system concentrates in extensive strength and core building that will cost you about INR 500 per month.

Second-Hand Books From ABC
Known as the open street library of Pune, Appa Balwant Chowk or ABC is situated on NC Kelkar Road, near Laxmi Road. The crossroad has book stores – big and small, at every possible nook-and-corner. Competitive exam books to bestsellers, recipe books to Urdu literature, whatever it is that you are seeking, you shall find at ABC at wholesale rates.

Comments