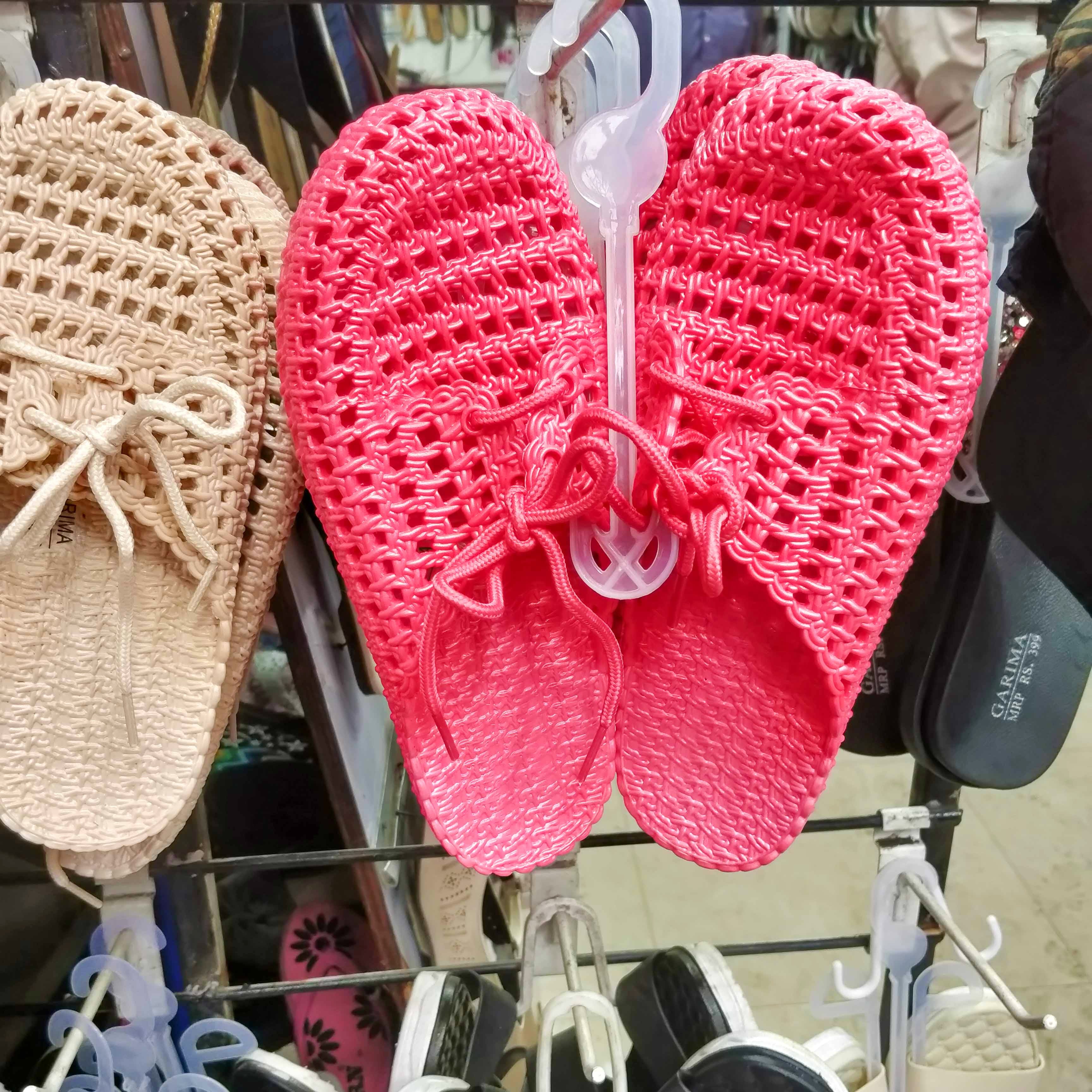 We Went Monsoon Street Shopping On F.C. Road & Here Are Our 5 Finds
Come monsoon and we go crazy over monsoon fashion. Right from raincoats, gears to umbrellas, there is a lot to choose from when shopping on F.C. Road. Not just that, you even have footwear and accessories that are rainproof nowadays. We went shopping on F.C. Road and here are our favourite buys:
Monsoon Footwear
Anti-slippery and sturdy- these are the quintessential monsoon chappals from F.C. Road. If you think they do not have variety, you are absolutely wrong! There are rain chappals, rain ballet flats, and rainproof Crocs-like shoes that start at just INR 180. Also, they are available in classic colours such as black and white and also in pretty shades of pink, blue cream and yellow.
Water-Proof Mobile Covers
We stumbled upon a stall that sells an essential we all could use this monsoon. While it pours, no need to keep your phones inside your bag. You can carry them in these waterproof mobile covers that cost just INR 100! Smart thinking, isn't it?
Waterproof Bags
Students, these waterproof bags will come completely handy while returning from college or tuitions and prevent your books and laptops from getting wet. Starting at INR 400, you will find college bags and satchels.
Umbrellas
When it rains in the city, the sight of cute polka dot umbrellas everywhere is pretty common. Starting at just INR 110, we found umbrellas at many stalls on F.C. Road. There are VIBGYOR-coloured giant umbrellas too which will completely protect you from rains.
Raincoats
Say goodbye to boring black raincoats and find windcheaters in different colours starting at just 250. You will also find rain coats and other rain gear that will help you prevent yourself from getting wet.
Comments