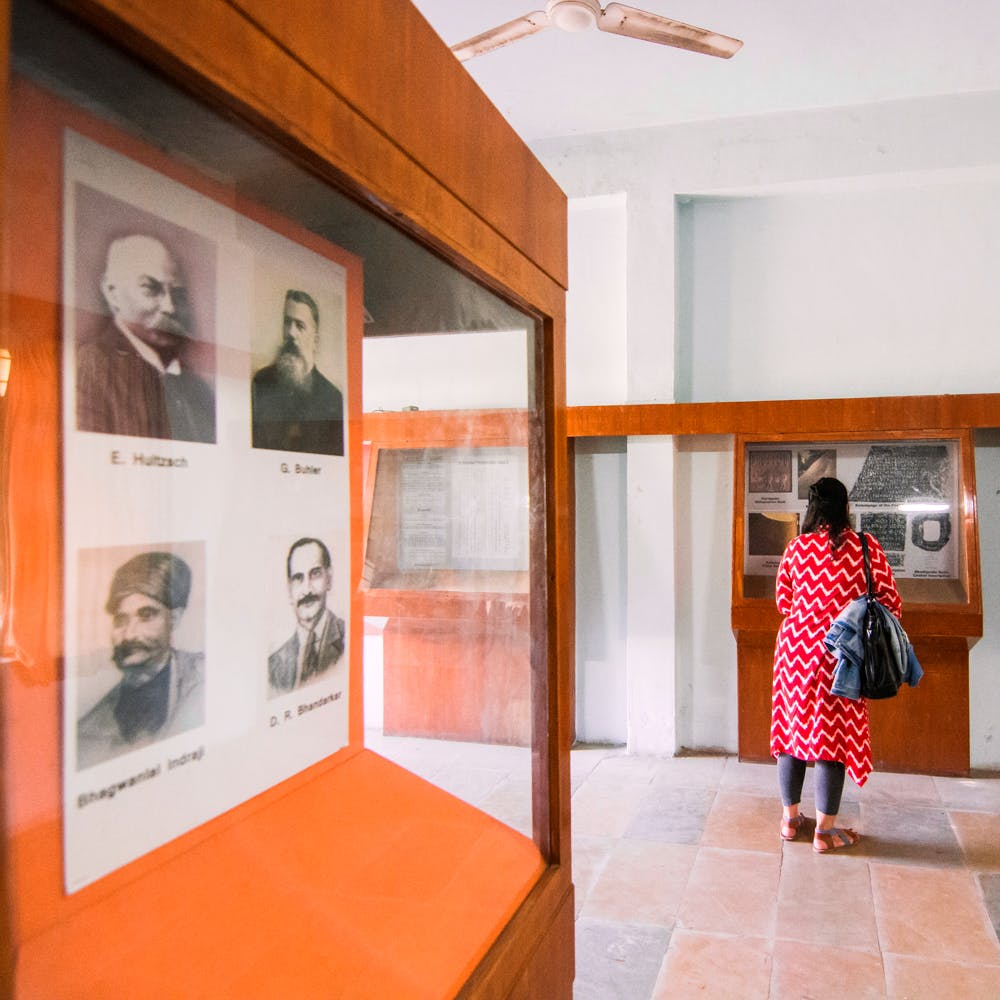 Take A Walk Down History And Explore Excavated Artefacts & More
Shortcut
Walking into Deccan College is just like stepping into a different era. In dingy galleries, dig into Maharashtra's history. Old temple statues, utensils and everyday instruments used by previous civilizations sit in glass displays and are lovely to take a look at.
Walking Down In History
Deccan College is a dusty building with a gorgeously flatish dome on top, professor's offices are open for a visit and modern day air-conditioned cabins are left behind. The college houses the museum on the first floor, and for a nominal fee, you can step into galleries that reveal what India has buried under it.
The museum first opened in 1940 with a small collection. When Prof. H. D. Sankalia established the Department of Archeology in 1939, he began explorations and excavations across the country. The first site to be excavated was Langhnaj in Gujarat and slowly, artefacts found during these excavations found a home inside the museum.

The museum has since seen different phases. With head of departments changing the way things run to adding more and more galleries. Presently, there are eight galleries you can explore, but not all come with a promise of organised items. And, some shelves are empty, but we're hoping that's because those artefacts are in repair.
The Artefacts
In the prehistoric gallery, explore excavations from Maharashtra, Orissa, Madhya Pradesh, Gujarat, Karnataka and few other states. There are busts made of terracotta, everyday objects like a toy cart, pendant, beads and other jewellery, all made of terracotta are found sitting in displays.
Take a stroll around the megalithic gallery and take a lesson in how previous civilizations lived. You'll find a replica of a stone circle, which was a type of burial ground and seems to have been commonly found across Maharashtra. There's a large collection of copper horse ornaments, stone objects, axes, chisels, pots and other items that were found by Deccan College's excavation groups across the country and belong to the megalithic age.
And, in the art and architecture gallery, be marvelled by gorgeous stone sculptures which were perhaps, part of temple structures or pillars. There's a stone portraying the birth of Lord Krishna, another stone showcases a feast. And, several different depictions of Shiva and Buddha, all sit calmly, perched on shelves.
What's Next For The Museum?
There's some talk on the museum's website and a poster inside a gallery that shows hopes of a new museum building under construction. There are also plans to construct a dedicated Harappan museum.
The entry fee for public is INR 30 per person.
Comments