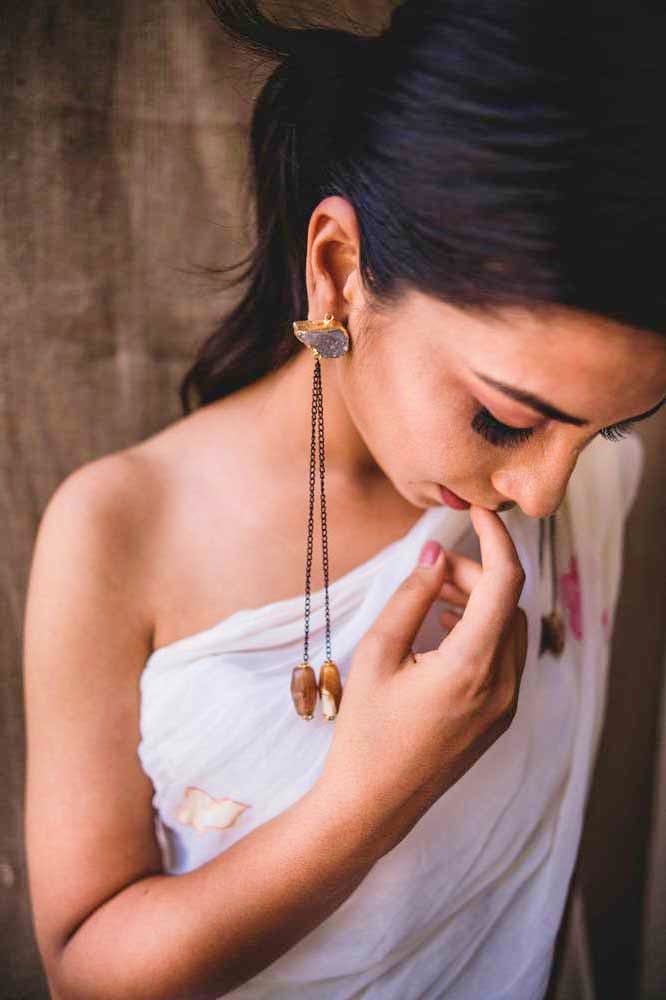 This Brand Uses Stones In Their Natural Form To Make Jewellery Apt For Work & Otherwise
What Makes It Awesome?
Perfection is mostly a myth. Sometimes the beauty that we find in imperfection gives us more happiness than we imagined. We know it sounds cheesy but trust us when it comes to jewellery, unique and uncanny designs always stand out. Keeping this idea in mind, My Meera Store is in online brand that specialises in customised stone jewellery. Each of their pieces are carefully handcrafted and curated to maintain the "imperfect" natural shape of a stone.
Started by Jinal Chowksy, this brand focuses on delivering to customers who are passionate about their choices in life. The name is inspired by the devotion and passion of Meerabai towards Lord Krishna. The brand believes in delivering to those who have a strong spiritual side to their personality and are open to explore them.
From evil eye bracelets to earrings and rings, you can find beautifully curated pieces. If you are looking to gift charm bracelets or earrings to your loved ones, choose from their wide collection of unique stones in white gold or silver starting at INR 1,200. We love their collection of moonstone rings and earrings.
My Meera Store also makes accessories for men and home and lifestyle products. You can choose from a wide range of candle stands, wall pieces, coasters and much more. So if you are looking for some unique gifting options or just wanting to pamper yourself, you can trust this brand's collection.
Comments