These Old Monk-Infused Desserts In Pune Will Remind You Why It's Your Favourite Booze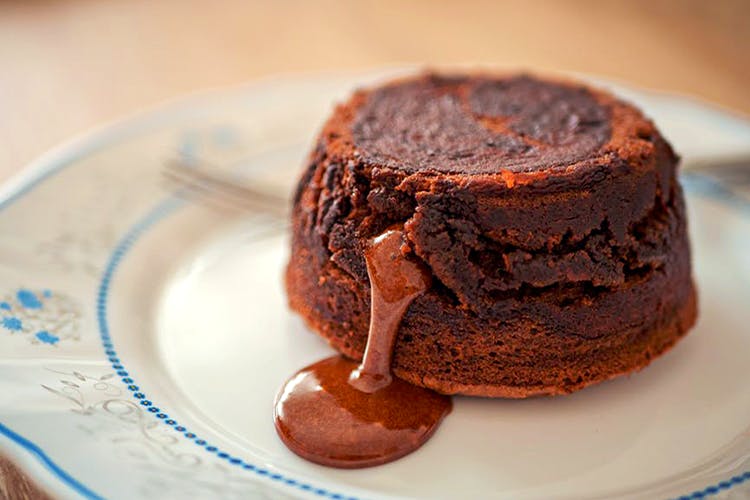 Old Monk is love. So, how about some desserts that are made to perfection with generous amounts of Old Monk?
Tiramisu At Tales & Spirits
When temperature dips down, an Old Monk-infused tiramisu is exactly what you need. Head to Tales & Spirits, and dig into this delicious dessert topped with choco dust and scented coffee, with a lingering after-taste of Old Monk.
Rum Baba At Oh So Stoned
This one's a dark chocolate ice cream inside a crunchy waffle cup. The best part about Rum Baba is that you can see the liquor blending with the melting chocolate while the intoxicating fragrance of Old Monk topped with rum fudge sauce gives you a happy high. We're definitely lovin' this.
Royal Chocolate Mousse At Malaka Spice
Imagine this: rich gooey chocolate, infused with Old Monk, topped with whipping cream and served in small dessert glass – the royal chocolate mousse at Malaka Spice has got our vote and you must try it too.
Sizzling Chocolate Brownie At Effingut Brewerkz
The sizzling brownie with vanilla ice cream at Effingut is what we call dessert goals. While chocolate and vanilla add to the sweetness, the Old Monk infused in it has a nice bitter taste to balance out the rest.
Chocolate Souffle At Independence Brewing Company
The chocolate souffle at Independence Brewing Company has a delicate molten centre, infused with Old Monk and served with a scoop of creamy vanilla ice cream.