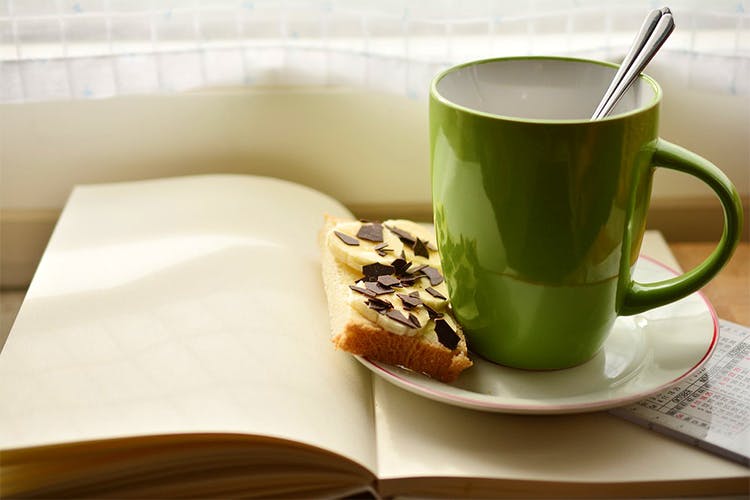 Hot Chocolate, Books & Board Games: Spend A Day With Bae At This Baner Cafe
Shortcut
Your favourite books, piping hot ginger tea, mouthwatering delicacies and fun board games to play? In one place? No, this isn't a joke. We've discovered every book lover's Shangri-La.
Tell Me More
Do you feel like getting away from home and work and spending a chill afternoon while reading and enjoying a cup of adrak chai? Well, this cozy book haven is the answer to all your questions.
While you could lounge on the comfortable furniture and read for hours, you wouldn't have to worry about your food cravings at all. The menu might seem a bit small but a taste of the sandwiches or a single bite of the massive Desi Grill Burgwich will leave you content for hours.
The coolest part about Pagdandi is that you wouldn't need to leave a book unread. You could always borrow a book and finish it at home. Or, if like us, you fall in love with this cozy café, you'll realize that it's the perfect spot to spend an evening after a long day of work.
So We're Saying
It's pretty simple, if you love books, tea and food, Pagdandi is paradise for you. Watch out for the Supersize Specialty burgers though; it's a sin if you haven't at least tried all of them.
Also On Pagdandi Books Chai Cafe
Comments