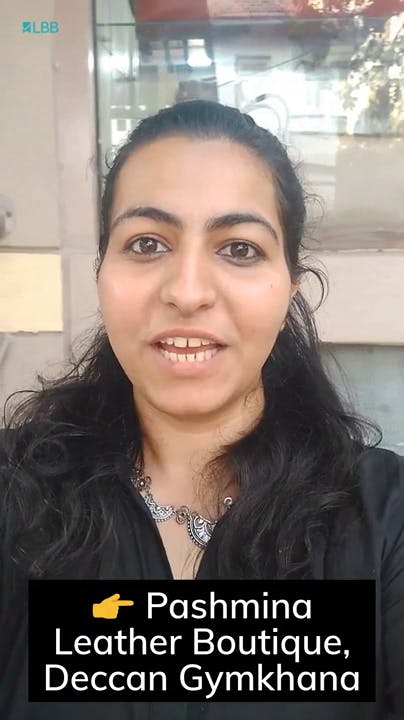 Local Shoppe: This Leather Store Is More Than 2 Decades Old
Shortcut
Looking to buy a leather bag? Shop local at Pashmina Leather Boutique in Deccan Gymkhana. Just off FC Road, in the quaint lanes, you'll find this boutique sitting in a bungalow and offering leather bags, belts, folders and a whole bunch of other items. The boutique manufactures its own products automatically, making it a reliable local brand. If you love supporting local, you should definitely drop by. Have a look at out five picks, but besides these you can shop for several other items here as well.
Wallets
Let's start with the basic. Pick up classic leather wallets here. If you're buying leather, why not shop something from a local manufacturer? Men, your wallets start at INR 700 and come in classic light and dark browns, tan and black and have enough sections to fit in your cards, coins, notes and more. The women's wallets come in classic brown, tan and black too but we spotted a few in other colours like purple, green and pink as well. Women's wallets start at INR 1000.

Backpack
If you want a sturdy backpack, nothing can beat a leather backpack. Of course, you're going to have to care for it and maintain it well, but this backpack felt worth the effort. For INR 5575 this bag has multiple sections, you can fit in your laptop and a whole bunch of other stuff and look cool carrying it to work, to college or even while travelling.

Sling Purse
Ladies, we know you understand all about investing in a good bag. Starting at INR 2000, you can score slings and totes at this boutique. We loved this black bag with a simple brown stripe in the front. It's classic, and you'll look like a total boss lady carrying this around at work. You can always shorten the sling to use it as a regular purse too.

Duffle Bag
Look important and classy while travelling on a business trip. Starting at INR 3000, these duffle bags are spacious enough and will fit in your essentials. We loved this tan duffle that looks cool to carry around and is a great addition to your wardrobe.

Folders
If you love being organised and take your stationery seriously, the store has leather folders. Starting at INR 500, these folders have sturdy sections and will keep all your important papers in order. We liked a blue one, but you'll find something in all the basic leather tones: black, tan, brown (dark and light). If you need to gift your boss or senior colleague something, this is a great gift idea too.

More Information
Pashmina Leather Boutique
Ask Junisha a question