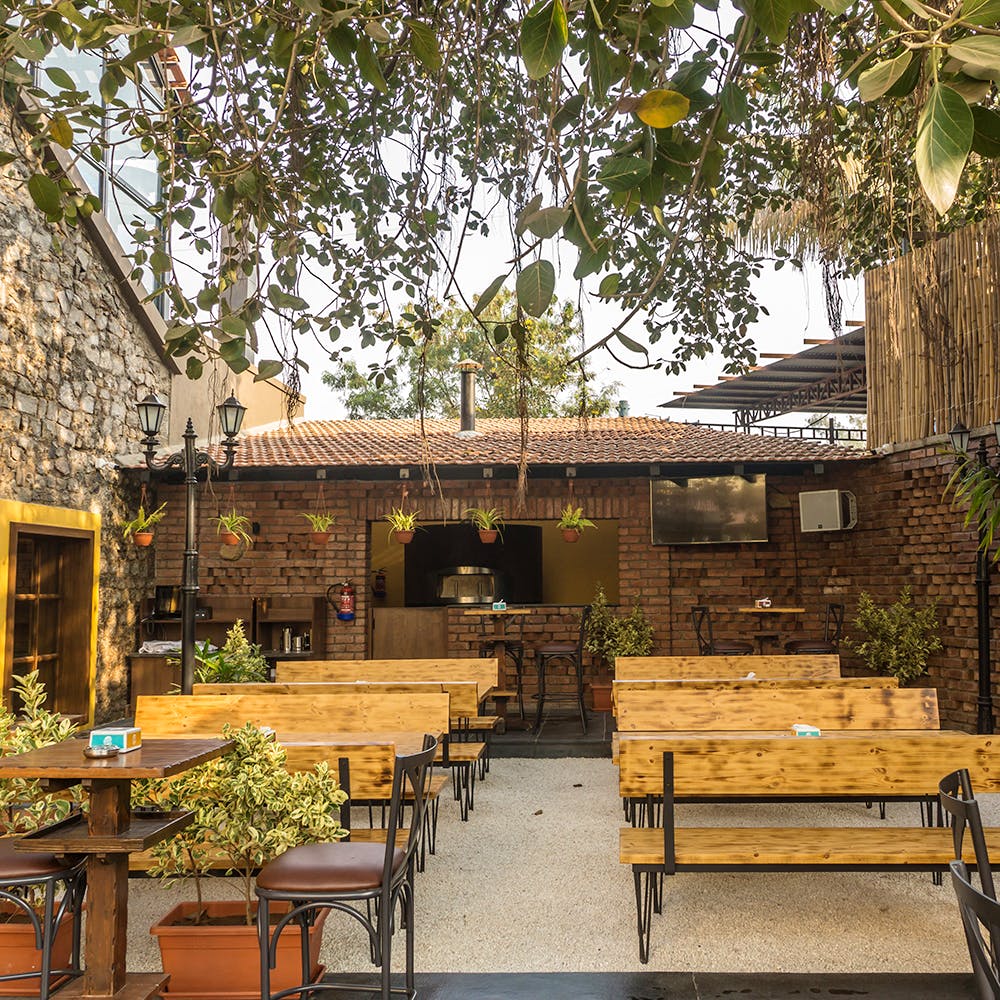 For All Woofs And Purrs: Here Are Six Pet-Friendly Restaurants In Pune
Pet parents know the pain of separation. Now you won't have to leave your little pupper home alone when you step out to grab lunch or dinner. Here's a list of pet-friendly restaurants where you and your pet can enjoy.
Toit
Toit has it's doors open for pets and their humans. You can walk in with your dogs or cats and take any table you like and enjoy their beers while having a nice date with your pet. Toit has a beautiful setting both indoors and outdoors. THere's ample outdoor space for your pet to enjoy the fresh air, while you sip on a cold one.

The Tipsy Duckling
Let your pet be the center of attention at The Tipsy Duckling. Known for their craft beers and crazy dishes, the restaurant is becoming a favourite amongst pet parents. You can get any of your pet and chill with them as you nurse a mug of beer. If you are here, you must-try their in-house cocktails, pizzas, pandhra rassa, cheese cakes and hot chocolate.

The Daily All Day
Slowly becoming a favourite amongst pet-owners, especially because of their social meet-ups for dogs, The Daily All Day Is for you and your pet. Watch their social media handles for the regular pet meet-ups, hosted by Joe Ella's Dog Care. Even if the all-day bar doesn't have a dedicated pet menu, on such playdates they curate one.
The French Window Patisserie
If you are lucky enough, you might have seen The French Window Patisserie's pet dog who greets everyone and befriends them. You can get your dog, for sure, but you have got to be a little careful when you come here with your cats. Grab a croissant and coffee and enjoy a breakfast here with your pet.

Where Else Diner
No more FOMO for your dogs, Where Else Diner has a dedicated pet menu. You can treat your good boys and girls with their favourite choostix in chicken and beef. You can also order for high protein chicken bone, real chicken carrot stick, buff broth and rice and chicken broth and rice. Their pet menu prices start from INR 50 only. Humans, don't worry Where Else hasn't ruled you out. You can also opt for their delicious plated meals or their signature hot chocolate.
Comments