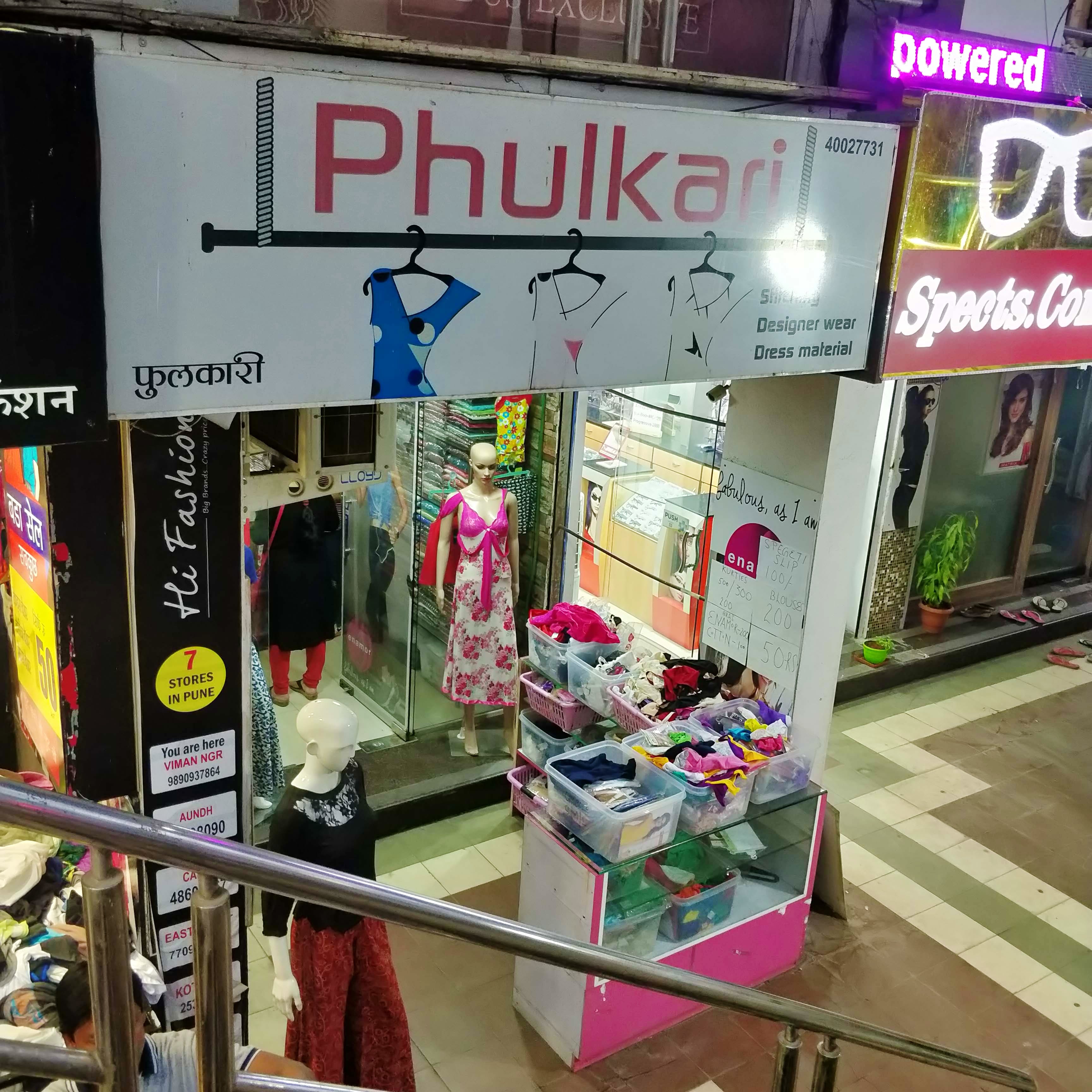 Stock Up On Five Wardrobe Essentials From This Store In Viman Nagar
Whether you need something for to wear to work, a party or to slip into at night, you must visit to Phulkari store in Viman Nagar. The store is humble, but has a lot of options for you to select from. And from these options, we picked out the five wardrobe essentials that every woman must have.
Sports Bra
If you are one of those girls who takes working out very seriously, we understand your struggle to find the perfect fit of inner wear. At Phulkari, you will find a number of options to choose from which would also be comfortable. You can select among top sports wear brands starting at INR 299 for a piece.

Kurtis
We found a good collection of readymade and well as ready to stitch kurtis too. You can find simple cotton as well as chiffon kurtis with them which can be worn on everyday basis. Apart from simple clothing, they also have a good collection of kurtis with heavy work, which are priced at INR 400 that you can wear at parties or family functions.

Salwar Kameez
The salwaar kameez you'll find here will help in adding grace and elegance with simplicity to your wardrobe. Furthermore, a nice pair of salwar kameez always comes in handy whenever you need to adorn something ethnic. This store has a very good collection of simple and beautiful salwar kameez that starts at INR 700.
Leggings
It is very well-known that leggings are one of the most comfortable bottom wear for any girl. Easy to pair with kurtis and dresses, they are a must-have in your wardrobe. If you need a pair of leggings that goes with almost any colour of kurti or dress, buy a white and black leggings from Phulkari store. Their leggings start at INR 100.

Night Wear
We found a good variety of easy breezy night wear too. They had a good collection of pyjamas and shirt as well as t-shirts, night gowns and also night robes that were super comfy and affordable too. You can get a pair of PJs for INR 500.
More Information
Phulkari Punjab Traditions
Comments