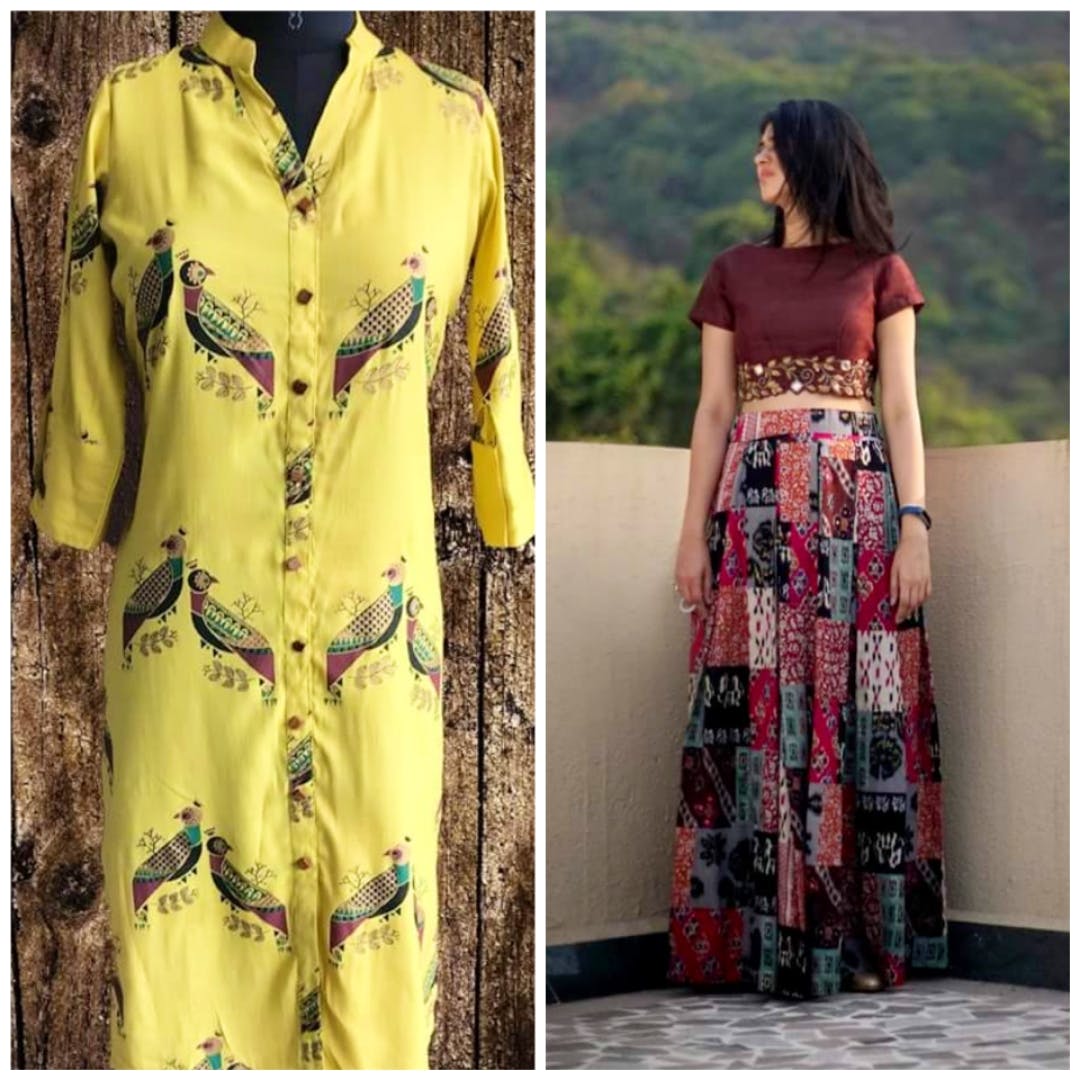 Pick A Fabric & Design An Outfit For Under INR 2,000 From This Label
What Makes It Awesome?
Production-house-stylist-turned-fashion-designer, Niharika Rathi always had an inclination towards affordable yet timeless fashion. Her two-year-old label, Rika mirrors not only her philosophy but also the current trend of all things minimalistic, homegrown, customisable, and pocket-friendly. An alumna of FAD Academy, Niharika started her label through local pop-ups and exhibitions around Maharashtra. Even though her label was highly welcomed, she realised her creations should cater to all kinds of shoppers with all kinds of budgets. Enter - Rika, a fabulous brand, based out of a quaint studio in Vishal Nagar, for elegant Indo-Western wear, ethnic drapes, flattering silhouettes, and quirky prints. There are a lot of reasons why we are fond of Rika. For starters, Niharika handpicks and sources her fabrics from across the country. So, expect a plethora of fabrics in varied textures, colours, embroidery and patterns. From traditional Lucknowi chikan to Jaipuri cotton, organza, silk, chanderi, and rayon, the choices are endless out here. Apart from this, the brand is great for both casual and festive wear. We recommend you check out Rika's collection of gorgeous kurtis, flowy skirts, A-line dresses with a desi twist, and more. The prices, as we mentioned, are quite decent too and will range between INR 1,200 and INR 4,000. Besides, every piece at Rika is unique in its own way and you wouldn't find something that looks similar. Another major aspect of this brand is that it's quite big on customisation. While Niharika keeps her designs on rails, she also lets her clients curate and customise an outfit from scratch. Right from selecting the fabric to deciding the cuts and the patterns to getting the entire garment stitched, Niharika will make (and also style) a new outfit for as low as INR 1,200. Of course, the range goes higher depending on the client's demands. If you're already in love with this young label from Pune, give Niharika a call, set up an appointment, and make something stunning this festive season.
What Could Be Better?
Niharika designs and customises clothes for men too. Unfortunately, she doesn't do it on a large-scale. We can only wish she starts her men's line soon. Photo Credits: Rika By Niharika Rathi
Comments