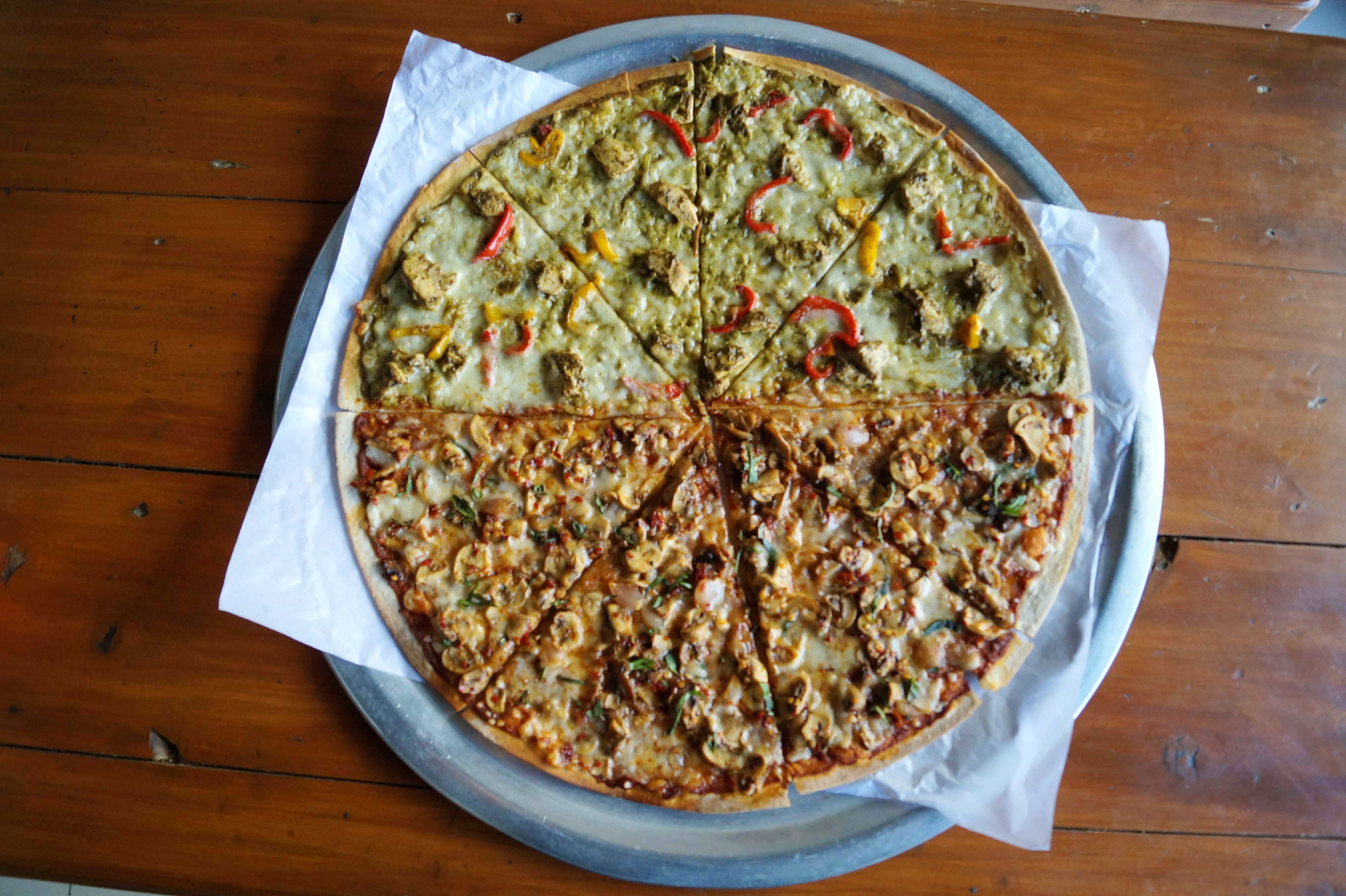 Pizzas Larger Than You!
What Makes It Awesome?
If you wish to have Pizzas bigger than you, then The Mighty Crust Pizzeria is the place you should be. The 18" pizzas here, thin crust and really generous toppings make it stand out amongst other Pizza places. The ones I've tried are Pesto and Mafiosa combination (Half n Half ) in one pizza. Combine this with Ice tea and your day is made.
More Information
The Mighty Crust Pizzeria
Comments