Weekend Plans: Your Squad & You Can Go For A Game Of Snooker To These Clubs Around Town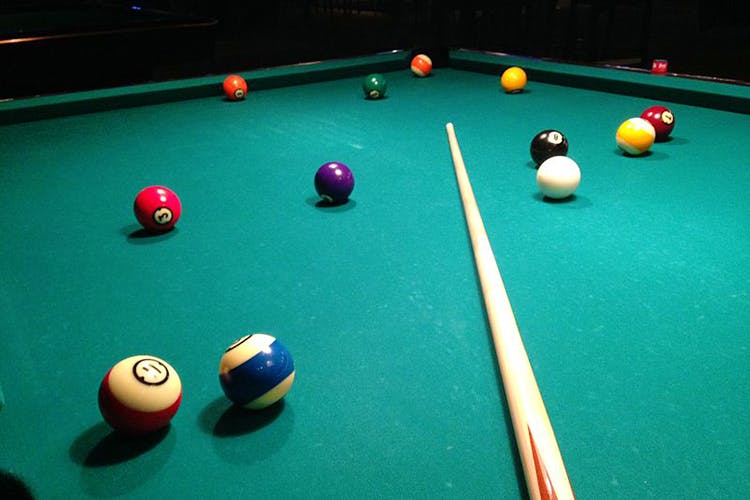 Ten-Second Takeaway
Have a fun time with your peeps, playing a game of snooker at these clubs!
X3 Esports
By far, this club is the most active and entertaining. Having two snooker tables, they charge around INR 150/hr. The thing that makes them special is that they have an E-sports zone which caters to people playing Xbox, PS4 etc. So if you want a break from your daily routine, this is the place to go to.
Dolvins
Located in the lanes of Viman Nagar, this place has three pool tables. The cloth is of high quality which makes your game real fun. They also offer the price at a decent rate of INR 250/hr.
Valentine's Pool And Snooker Club
Comprising of five of pool tables, this is one of the great places to go with your peeps. They charge INR 100/hr for 2 for pool and as far as snooker is concerned, for royal they charge INR 200 and for a mini table it is INR 150. They also can take your orders for sandwiches, burgers and soft drinks. One of the main reasons to go to this place is it is open 24/7.
Corner Pocket
This place is located on MG road and by far the most number of tables I have seen in Pune so far. 10 pool tables and 10 snooker tables which cost around INR 200/hr and INR 300/hr respectively. They don't offer any food services, but you can eat outside.
Arizona Pool & Snooker
Located in the heart of Shivaji Nagar, this place has a very good reputation in terms of service. They have five pool tables for which they charge INR 150/hr/table and three royal snooker tables which are priced at INR 280//hr/table. They also have three mini snooker tables for which they charge INR 280/hr/table.