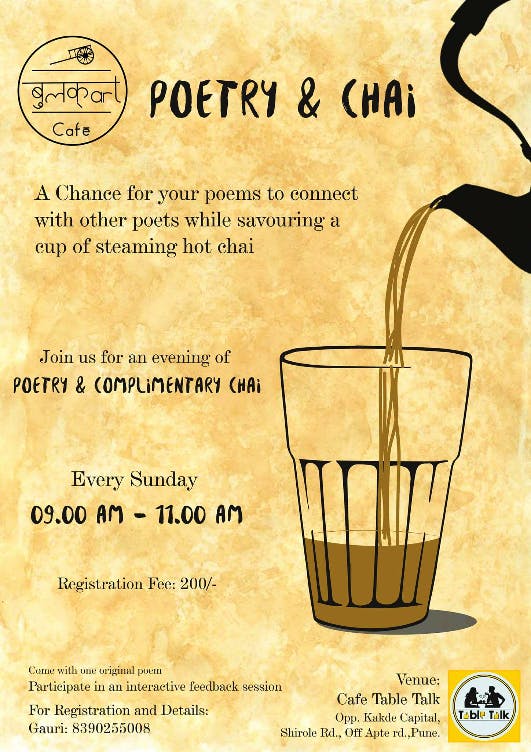 Dear Poets, Your Stage Debut Is Finally Well Within Your Reach!
What Is It?
Bullock Cart Poetry's 'Poetry & Chai' initiative has been created to offer all your poems a chance to connect with other poets while savouring a steaming hot cup of chai. 'Cafe Table Talk' is the venue for this amazing gig that takes place every Sunday between 9 and 11 in the morning. The registration fee is only INR 200 per person, so it's certainly affordable and awesome. There are a couple of opportunities coming up in Pune for all you aspiring poets and performers. PILF arrives in September and Bullock Cart breaks the stereotype of 'fame first' and lets the newbies take the stage. Write, perform, or just listen. These guys are awesome, and the vibe is worth every effort!
Anything Else?
Remember to come with an original poem to share with us. Plus you can even participate in our feedback session. Nobody judges you here for being yourself; you can be a cat person, a midget, or even a grammar nazi. We're all just poets after all.
Comments