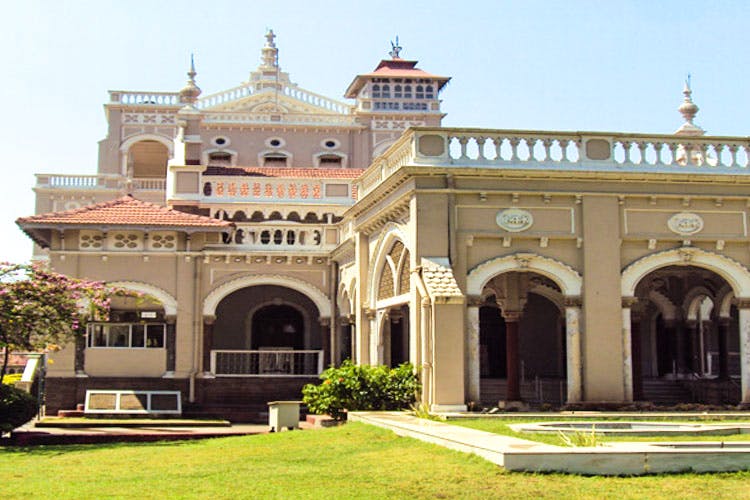 Here's How You Can Do Pune Darshan Via Public Transport
Whether you are new to the city or have some friends visiting Pune for the first time, you simply cannot miss the landmark monuments that have been around for centuries. If you don't have your own vehicle and cab fares seem a costly affair, then here's how you can cover Pune via its public transport. From buses, rickshaws to trains, this city has a number of options that you could choose from. While travelling via train doesn't really make sense in Pune unless you are going from Pune station to Pimpri-Chinchwad area, the most convenient vehicle is a bus. All you have to do is carry your pan card as an identity proof and you can get a one day pass for INR 70 only. Here's how you can use it to the fullest.
Starting From The Start
Pune's zero mile is considered to be Pune Station. Opposite to the junction's main building is the PMT bus' depot. From this depot, you can find buses to go to almost any part of the city. From here, you can take a bus till Model College Chowk for which, the fare will be INR 10. Since there is no direct bus going to Shaniwar Wada, you can walk the route till the monument or take a rickshaw that will cost you INR 20, not more than that. Around the premises of the historic palace, you can walk for a few steps and pay homage to the famous Dagduseth Halwai Ganpati Mandir. A little ahead of the temple, you will see Pune's oldest wholesale market, Mahatma Phule Mandai which is one of the city's few and oldest Gothic structures.

Go Hiking
From Shaniwar Wada, you can either take a rick and head directly to Parvati Hill which will cost you roughly INR 100. And on top of the hill, you could visit the famous Peshwa Museum that gives a sneak-peek into the history of Pune and the Peshwas. If not by rick for the entire route, you can take a bus from Deccan Gymkhana Depot till Sarasbaug and from there, you'd have to take a rickshaw. While you get down at Sarasbaug, do check out the splendid gardens too and their Ganpati museum. This small museum has over 150 different types of idols of Ganesha made using different materials.
Do A Street Food Spree
There are a number of places that have some crazy street food in Pune. We know a lot of you must be thinking that we are talking about Camp and F.C. but no, we're actually talking about Viman Nagar. How do you get there from Sarasbaug? Well here you might have to change two buses (does that sound familiar Mumbaikars?). You would have to take a bus from there to Pune Station or Deccan Gymkhana. From the depot at Pune station, you will find a bus going to Viman Nagar directly. But from Deccan, you might have to take a bus till Vishrantwadi and from there a rickshaw. But once you get down at Dutta Mandir Chowk, you will witness a number of kiosks serving some mouth watering food starting at INR 80 for a dish. From that chowk till the end, it's almost a kilometer's stretch that's almost filled with street food joints.
Pub Hop To Call It A Night
There are very few and almost no buses that go from Viman Nagar to Koregaon Park directly. So take a rickshaw till Koregaon Park which approximately will set you back INR 70. Head to lane 7 for a really hip night with your friends. Hop to different bars including Bar Stock Exchange, Daily - All Day, Botequeim among others. You can also opt for a cozy dinner at The Sassy Spoon or head to Harry's Bar & Kitchen. And if you make it within their happy hours, it would indeed be a day to remember.
Comments