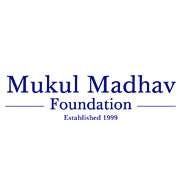 #PrayForPune: Wondering How You Could Help Those Affected By Floods? We'll Tell You
United We Stand
If meteorologists are to be believed, Pune hasn't witnessed this amount of rainfall in the past 119 years. Adding more to this plight, the city still is on a High Alert for the next few days. According to recent reports, there are around 500 families that have been relocated to a safer place due to the floods. If you too have been wondering how you can be of help in such times, then make a donation at Mukul Madhav Foundation in Pune.

Located on Ganeshkhind Road, Mukul Madhav Foundation is an NGO working for the betterment of women, children and members of socially as well as economically backward communities in and around Pune. However, the worsening situation of the low-lying areas of Pune has forced them to go out of their worksphere and help these distressed families.
The NGO has extended a helping hand to these families by keeping in mind that most of these people have also lost the essential commodities such as utensils, mattresses and other things, they are accepting them as well in the form of donation. They also are trying to provide these families with essentials such as food, clothing, medicine and other facilities.
You can either get in touch with the NGO through their helpline and figure out a way to send the commodities that you are planning to donate. Otherwise, you can simply make a donation to their bank account. The minimum amount that you donate is INR 60 which the team has considered to be the value of one single meal packet. You can also choose to be a volunteer with them and help those families on a more personal level.
If you cannot help in financial or any other manner, we urge you to simple repost their call for donation's post through your personal social media handles. Every kind of help is definitely going to get us through these hard times.
Comments