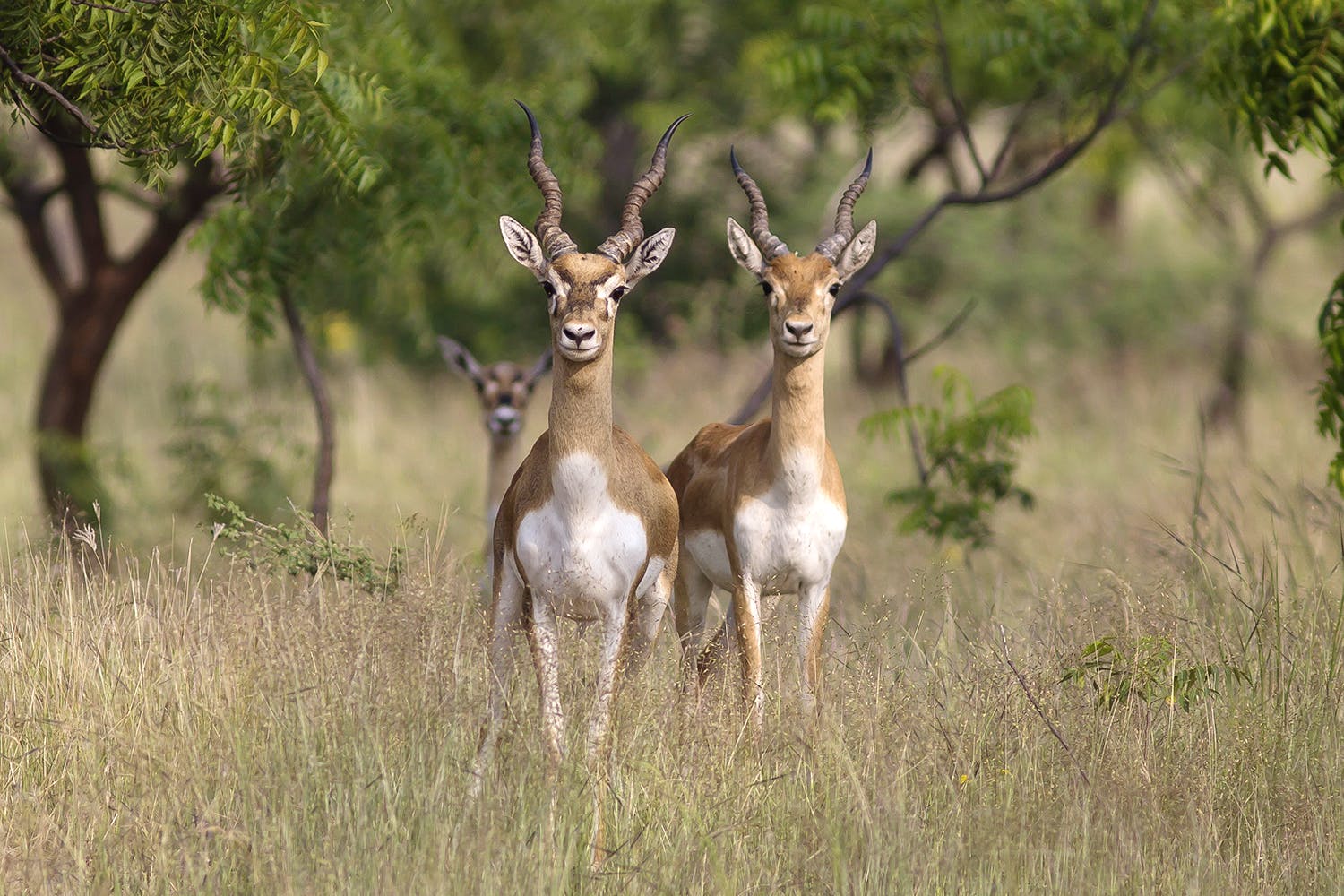 Spot Magnificent Indian Blackbucks In This Sanctuary Only 4 Hours Away
Shortcut
If you love watching the wild in their natural habitats, here's a weekend plan you'll love. Head to Rehekuri Blackbuck Sanctuary, Maharashtra's only blackbuck sanctuary. It's also one of the only four in India. Be in awe of the strength of the Indian blackbuck, and spot several birds too.

What Makes It Awesome?
Located just outside Karjat, is a dry deciduous scrub forest that's called the Rehekuri Blackbuck Sanctuary and is home to the mighty Indian blackbuck. When the number of blackbucks, which is a species of antelopes, went down, the government decided to form a sanctuary. In the 1980s, the sanctuary was formed, 8kms away from Karjat with only 15 blackbucks. Today the numbers are 400.

You can take a safari and spot them leap in the air. A blackbuck's leap, which is more of a jump in the air is surprisingly high and you'll be awed by the antelopes. They're also often at heads with one another or just walking around in the sanctuary. The area is a rich grassland. And, the sanctuary is also home to other wildlife. So, while you're here, you'll also spot chinkaras, wolves and the Indian fox.
The park in comparison to other sanctuaries is small. But despite being only 2.17 sq. kms. in size, it has enough trails that you can explore. It's best to take your personal vehicle to reach there. And, you can always find enough accommodation the numerous homestays in Karjat. So spending the weekend here, isn't hard.
You'll have to pay a park fee to enter and there are facilities for a safari too, so you can book a car and a guide who'll help you spot the animals. There's also a forest guest house inside for accommodation, if you want to opt to live in state government facilities.
Pro-Tip
Plan a weekend stay in Karjat, there are several homestays and villas you can book. And, take a trip to the sanctuary.

More Information
National Parks & Wildlife Sanctuaries
Rehekuri Blackbuck Sanctuary
Comments