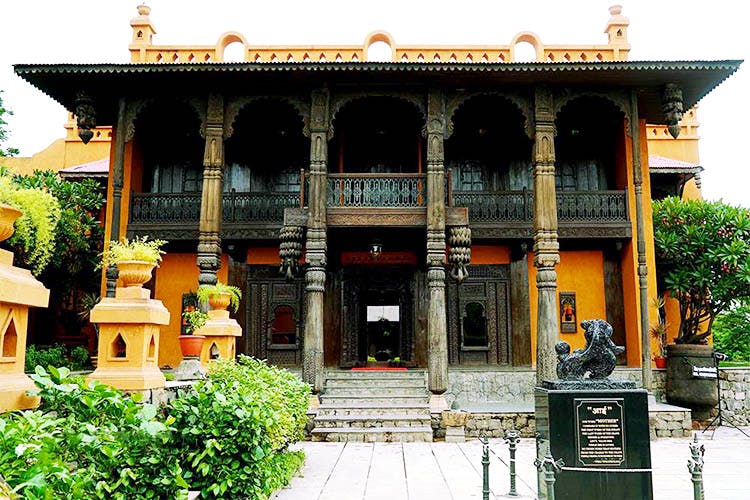 Relive The Grandeur Of The Maratha Empire At This Museum In Jadhavgadh Fort
Shortcut
Take a walk down to the grand era of Maratha Empire at that boasts of a beautiful collection of artifacts and is now open for you to see at only INR 50.
Tell Me More
Made amidst our favourite, Fort Jadhavgadh, Aai Museum is the ideal place to take a tour of our rich heritage. It houses artifacts dating back to the 17th and the 18th century that are collected by Dr Kamat painstakingly. If you're keen to know how the royals dined or how they kept their secrets, this place is for you. From historic kitchen items to ornate doors and war ammunition, it definitely showcases a wide range of artifacts. One prominent piece on display is that of the world's largest lock without a key hole and 7 keys.
Most of the artifacts have been revived from the fort's horse and elephant stable houses. One of the centerpieces of the museum is an erstwhile palanquin made of elegant teak wood, wrapped in red and white cloth. There's an assortment of iron and bronze dagger holders in intricate designs. We also found a big diwan with bolster pillows in the side. Another side of the Aai Museum is dedicated to wooden bullock carts, alloy showpieces, a well-polished royal poster bed and more.
So, We're Saying...
Relive the lives of the Kings and Queens through this oh-so-amazing museum!
Comments