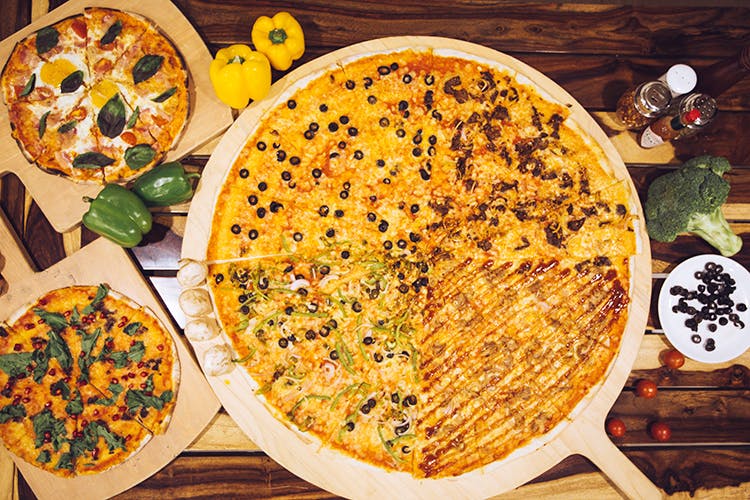 Enjoy Massive Pizzas By Baked & Wired At Their New Outlet
Shortcut
Known for making the largest thin-crust pizzas in town, Baked & Wired in Kalyani Nagar will be sharing its gourmet delights in its second outlet, coming soon!
Tell Me More
Baked & Wired Pizzeria is all set to open its new outlet in Wanowrie, at 9 Hills, NIBM Road. Started by Chef Manan Maheshwari, this quaint little restaurant won our hearts with its eight, 12, 28 and 30-inch pizzas.
Our all-time favourite is the roast garlic chicken pizza with mozzarella cheese. The thin crust 28-inch version will cost INR 1,300 and the deep an 30-inch comes for INR 1,900.
Vegetarians, the magic mushroom with sauteed button mushrooms in olive oil, garlic and chillie flakes is love! While, the eight-inch version come for INR 290, the 12-inch will cost INR 390.
If you're a pork person, you have to try the Piggy Delight topped with pepperoni, ham, bacon and mozzarella cheese. Try the 30-inch deep pan for INR 2,600.
End your meal with a bite of panna cotta with papaya coulis and desiccated coconut for INR 160.
So, We're Saying...
Kalyani Nagar too far? Head to their Wanowrie outlet and enjoy these thin-crust delights topped with happiness.