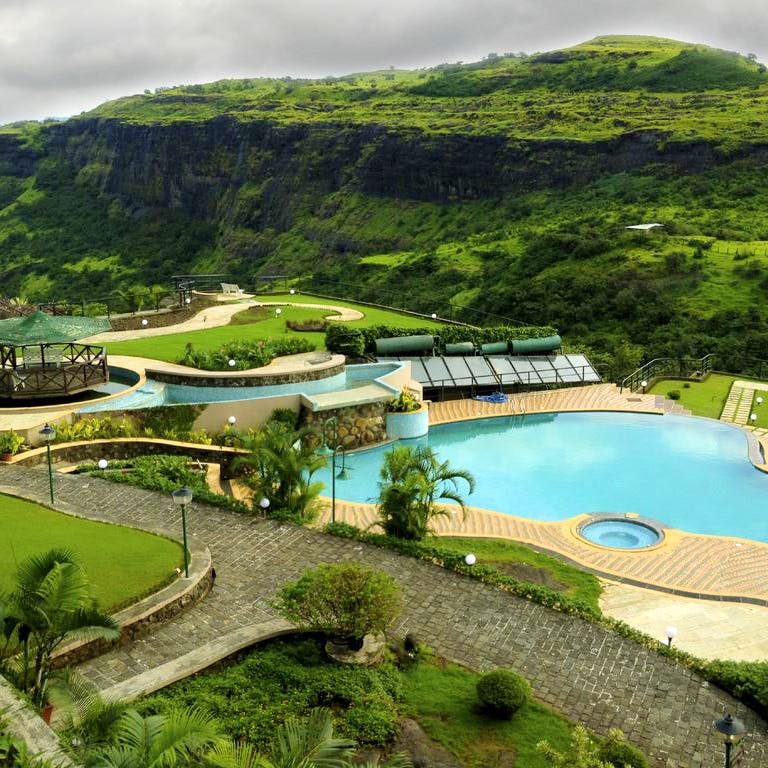 Enjoy The Rains At These Resorts For A Monsoon Getaway
Monsoons got you craving for a holiday? We know how it feels when wanderlust takes over. Thanks to these gorgeous resorts around Pune, you can still enjoy a wonderful weekend break. Bookmark this for reference!
Ambrosia Resort
One of the most popular resorts around Pune, this is easily accessible and makes for a quick getaway during the weekend. It's cozy, beautiful and just the perfect break you need from the city life. They are also known to serve great food. A room per night will cost you INR 3000 for single occupancy, or INR 4000 per night for double occupancy (taxes extra). With three restaurants and two cafes, you'll be spoilt for choice when it comes to food and drinks. They are also pet-friendly and your four-legged friends can order form a special menu and play around in the pet play ground too.

Rutugandh Resort
This resort is perfect to visit with a large group, and is also children friendly in case you're travelling with family. It's calm, peaceful and comfortably luxurious, and offers complete solace to all its guests. The resort is equipped with pools, indoor and outdoor games, a kids play zone and two acres of green where you can walk and relax. A single cottage will cost you INR 2800 + taxes or you can opt for the duplex package, which will set you back INR 4480 per night. You could also opt to book a 2 BH bungalow for INR 5712 per night. All the prices include taxes.

Camp Temgarh
Drive down to this scenic resort that offers a quiet, calming and luxurious break that also serves as the best break from city life. Located on Lavasa road, the landscape here is beyond gorgeous and there are a bunch of recreational activities that one can indulge in. These include nature walks, mountain biking, fishing, and even glamping. You can book a tent, cottage, bungalow and live in luxury. Their tariff varies as per the site you book a room from.

Malhar Machi
If you're someone who swears by luxury, checking in to this resort for the weekend is definitely a good idea. This property offers breathtaking views of the Mulshi lake, and is also kid friendly. It's the perfect place to visit if you want to enjoy a romantic getaway! Rooms start at INR 12,000 for weekdays and INR 13,500 on weekends for a basic Maharaja room.

Upper Deck Resort
Located 2500 ft above sea level, this gorgeous property overlooks the Valvan Reservoir and the Rajmachi Fort. You can check in to enjoy breathtaking views, lounge around in the pool, enjoy spa therapies, or even indulge in activities like hiking, trekking and bird watching. The tariff here starts at INR 5,500 for two per night.

Amanzi Boutique Resort
Located in Lonavala, this resort offers jaw dropping views of the Pawana Dam and the Sahaydri Mountains. They have uber luxurious villas and cottages that you can enjoy on a weekend getaway, and give you the chance to enjoy the luxury of fresh, clean air, pristine waters and beautiful monsoon skies. The tariff here starts at INR 11,680 per night.

Fort Jadhavgadh
If you wish to enjoy a luxurious 2 days with no disturbance from the outside world whatsoever, checking into this heritage hotel comes highly recommended. Enjoy the old world charm and vintage feel of those rooms where royals once lived. The food here is excellent, and the property boasts of expansive lawns, swimming pools and great hospitality. Don't forget to indulge in their spa treatments. The plush canvas tents are priced at INR 7,500 per night (tax exclusive) and there are several other room types to choose from.

Comments