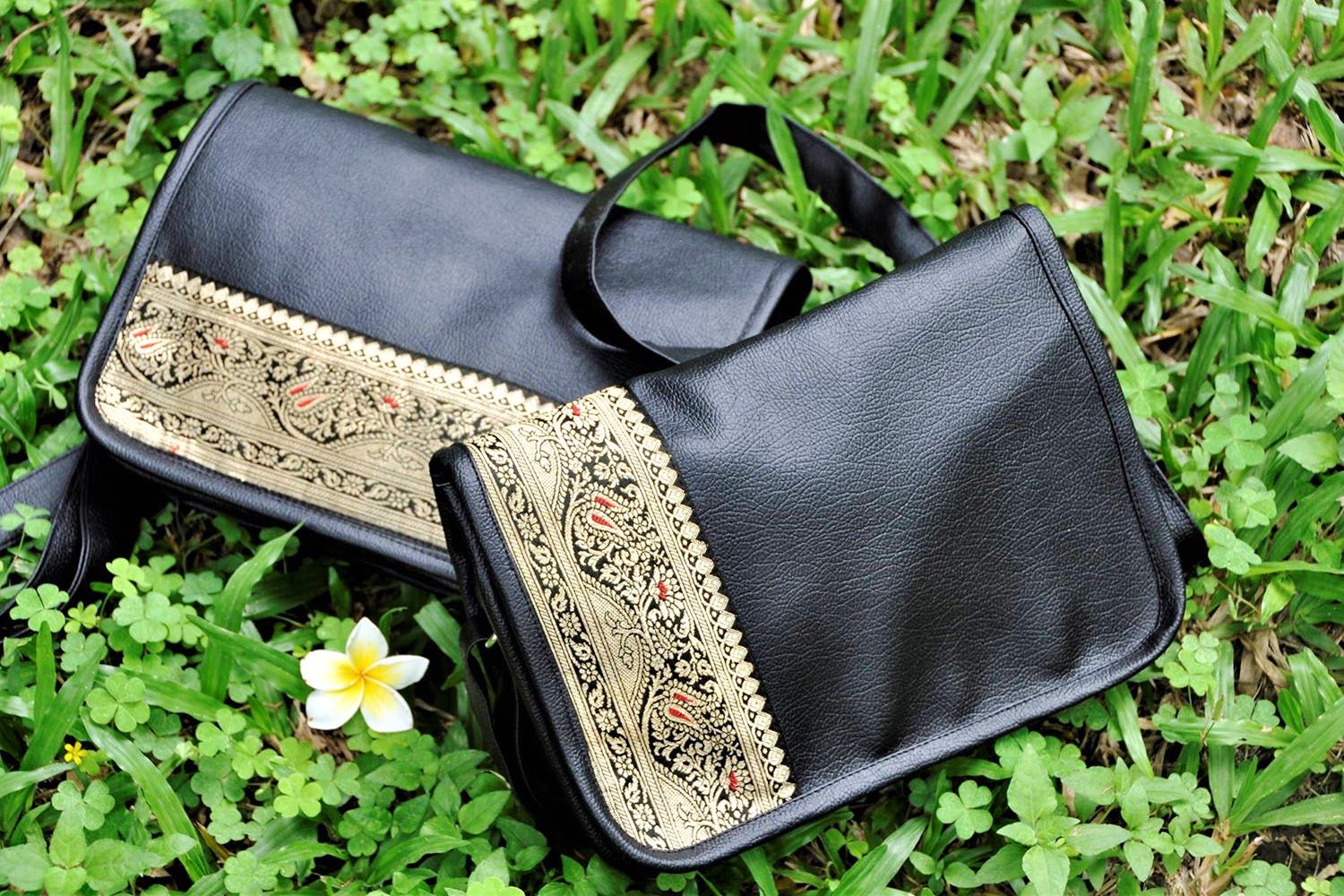 Ethical Shoppers, Have You Checked Out The Vegan Bags By This Brand?
Shortcut
RITI is a new home-grown sustainable fashion label, started by Arati Krishna in June 2018. Their focus is on cruelty-free, ethically made handbags (clutches, totes, etc.) and accessories like wallets, pouches, belts, etc. - and we think they've got a lot of potential.
What Makes It Awesome?
RITI started when Arati changed her lifestyle to a more environmentally-conscious one. A qualified engineer herself, she decided to start a brand that matched her ethos. Using minimal machine-work and maximum handwork, the focus is on family-made, not factory-made goods - by working with local craftsmen and tailors.
RITI uses primarily organic materials like khadi, hand-loom cotton, ikkat, or anything that is cruelty-free, like upcycled sarees, vegan leather, etc.
Since these materials are difficult (and expensive) to source, RITI only produces one limited edition collection every month. Their first collection, 'Renu' - named after Arati's mother - only featured 8 pieces, and their new collection 'Sanjukta' will be released mid-August. The latter focuses on jute/burlap totes with a hand-loom cotton lining, and Kerala-origin 'leather' made with coconut-fibre.
Each piece is one-of-a-kind, and prices range from INR 1000 to 5000. There's a lot of thoughtfulness that goes into each bag's design. For instance, bags in the Renu collection were equipped with a detachable mirror, pen-holder and a 'never-lose-your-key' hook - which we think is a bonus. Even the packaging for each bag comes in the form of an upcycled saree-turned-pouch – which we think is a great combo of beauty and utility!
What Could Be Better?
Currently, RITI only takes orders over Facebook or Instagram – but they have plans to sell online in the future.
Pro-Tip
RITI also takes customised orders, so keep that in mind if you can't find the design you're looking for.

More Information
Comments