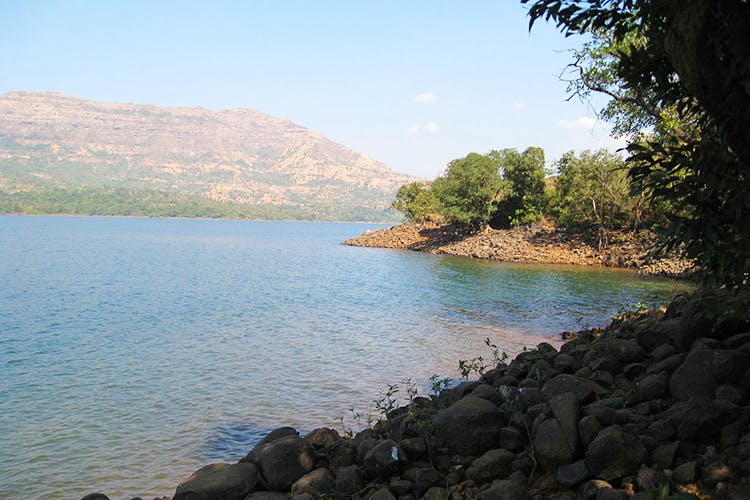 These Romantic Spots In Pune Will Ensure You Have a Blast With Bae
Movie and dinner date, again? Aren't you bored with the mundane date routine? Worry not! Break free from the cliches ideas and head out to these romantic places in and around Pune with your S.O.
Osho Garden
If peace is what you and bae are looking for, head straight to Osho Gardens for a romantic evening. Stroll around this garden which is surrounded by lush green trees and is cut off from the hustle-bustle of the city. Sit under a tall tree and maybe every pack a small snack. You could even carry some board games to play a game of scrabble or monopoly out in the open.
Mulshi Dam
Go on a romantic picnic date at Mulshi dam on Mula River. Pack your favourite munchies and enjoy a perfect date with your love. If you're the kind of couple that can't do picnics, walk around the area. There are a number lakes and forts near the dam which are interesting to explore.
Glamping At Bhatghar Dam Backwaters
Bhatghar dam, which is 65 km away from Pune is known for its serene and romantic vibes. Take a break from city life and enjoy a glamping tour (camping in glamourous way), at the dam. You can enjoy some quiet time with your SO, eat BBQ food, enjoy birdwatching, music and bonfire.
Hot Air Ballooning At Lonavala
What could be more romantic than enjoying a fabulous aerial view while wind is slapping your face? Take a hot air balloon ride with bae when in Lonavala and spend some quality time up above in the sky. There are several safari/balloon clubs there, where you can sign-up for a ride and have a blast. Check out several packages offered by the. Just a tip, you want to pop a question to your SO, do it miles above the ground!
Restaurant Hopping In Koregaon Park
Koregaon Park is the city's hip area which is vast, lush green and has no dearth of pretty cafes and happening nightlife spots. No wonder, restaurant/bar hopping experience with bae is anything but fun and romantic. Make a stop at The Daily All Day for a cocktail and a puff pastry dish, then move to Pesto Pesto for an egg dish followed by Sushi at harry's bar, drinks at Publiq and an elaborate veg meal at Radha Krishna. You can enjoy cakes and other desserts from Cake Dior or German Bakery.
Comments