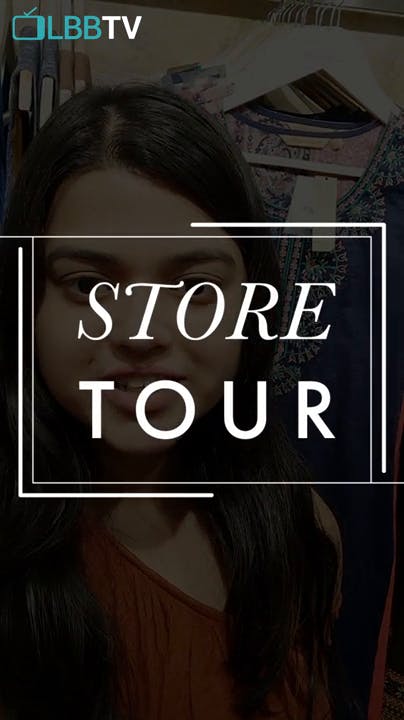 Stay Cool With 5 Kurtas From This Ethnic-Wear Store In Camp
Mumbai's popular clothing brand Saffron Threads has opened up two new outlets in the city in Camp and Baner. We're sure you must have read our recommendation on the Baner store and loved the cotton kurta collection. Well, we also visited the Camp store and guess what, the collection was totally summer-friendly. We picked out 5 cool kurtas that are comfortable as well as stylish. Take a look:
Navy Blue A-Line
Be it a meeting or a corporate event, this simple A-line Kurta, when matched with a pair of cotton palazzos, makes for a perfect outfit. The solid colour highlights the intricate work on the kurti. The piece is priced at INR 1199.
Chequered Kurta
Wear it as a kurta or as a dress, this chequered outfit screams comfort. Airy, soft and extremely classy, this piece is for you if you like lighter shades. Priced at INR 1099, you can add a stylish belt and shoes and you are ready to rock that brunch date.
Pistachio Cotton Kurta
If you are a fan of pastel shades, this one will steal your heart. This pistachio cotton kurta, when combined with a pair of cotton pants, looks gorgeous for any formal or informal occasion. While this kurta is available in many pastel shades at INR 1299, we found the pistachio-coloured one the most elegant.
Black Dress-Kurta
This beauty is priced at INR 1499. The black kurta has contrast work on it which adds to its appeal. You can wear it like a dress and attend any event without worrying about the trends because black is timeless.
Cotton Silk Kurta
Looking for something slightly fancier? Available in bold shades, the store's collection of cotton silk kurtas is worth every penny. We picked out the sky-blue kurta with work that you can rock at any fancy function. The range starts at a mere INR 999. Grab your pick.
Comments