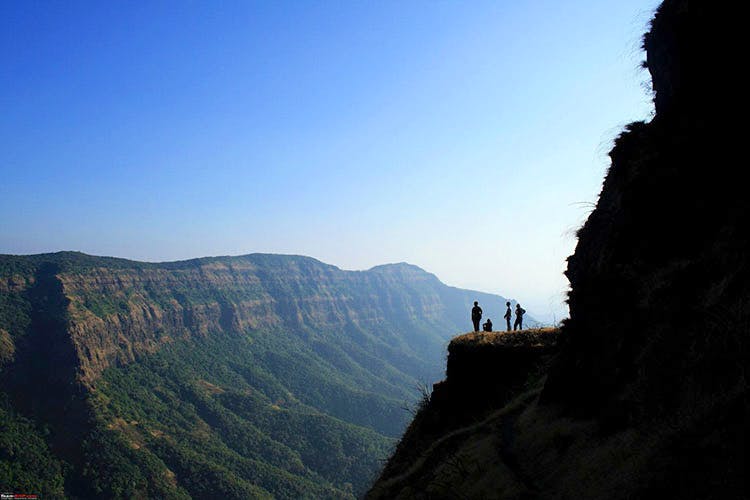 Long Weekend Plans: Camp, Trek & Rappel With The Squad At Sandhan Valley
What Is It?
Long weekend coming soon! Get the gang and camp, trek and rappel at Sandhan Valley, situated on the western Bhandardhara region, near Samrad village.
How Do I Get There?
It's a five and half hour drive from Pune to Sandhan Valley via NH60. Get a detailed route description from here. You can also take a train to Kasara and then avail a local jeep to reach Samrad village.
What Is So Awesome About It?
Surrounded by the majestic mountain ranges of Ratangad, Ajoba and Kalsubai, Sandhan Valley at Igatpuri, is the perfect getaway for the weekends if you're looking for some thrilling adventure. Also known as the Valley of Shadows, Sandhan is one of the greatest canyons in the Western Ghats, with a depth of about 200 feet.
The five-hour long trek starts from Samrad and includes ascending the valley via Karoli Ghat, rappeling and crossing deep gorges.
At night, sit around a bonfire and set up your tents at the base of the valley. You can also go on midnight trail in the nearby jungle.
Anything Else?
We recommend you go on this trek with an experienced bunch of people at either LetsCampOut or Treks and Trails India. The team will provide you with tents, meals and toilet facilities. Prices start at INR 2,500 per person.
So, We're Saying...
Camping at Sandhan Valley is an experience of a lifetime. Quiet and serene, this beautiful place will let you unwind and come close to nature like never before!