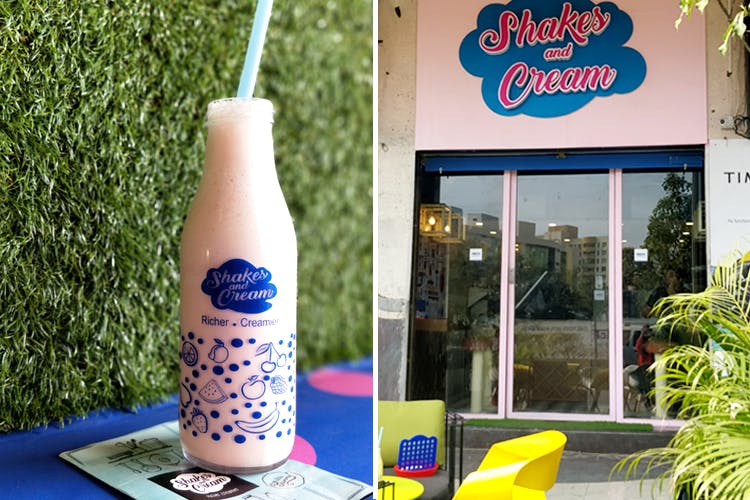 Yay Or Nay? The Red Wine Milkshake Is Major Dessert Goals
Shortcut
In the day and age of wacky food trends, a mundane chocolate or a strawberry milkshake is way too passe! So, we decided to up our game and found the most extraordinary drink ever – The Red Wine Milkshake.
Tell Me More
Located at Kalyani Nagar, Shakes and Cream is a new place in town, that has been blending unique milkshakes for us, dessert lovers. Our pick? The brilliant red wine milkshake for INR 200. Made of vanilla ice cream, chocolate chips, whipping cream and red wine essence, this drink is a must this season.
But it's not just the red wine milkshake that has got our attention. Say hi to blends like the paan, blueberry blast and creamy rajbhog milkshakes out here. Pair up your drinks with either a paneer tandoori burger or a Bombay masala burger.
Price: INR 300 for two
So, We're Saying...
Dare to try the red wine milkshake? Let us know on the comments sections!
Comments