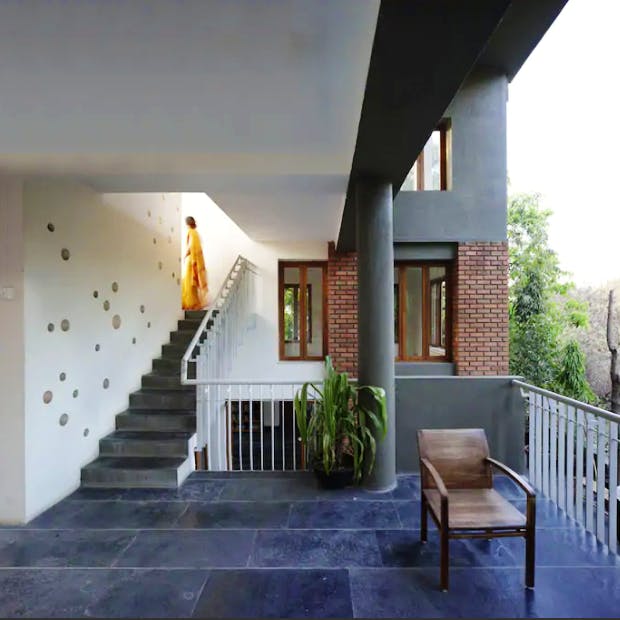 Take A Digital Detox, Forget About FOMO & Stay At This Villa
Shortcut
Don't you feel constantly bombarded with social media, ads, TV shows and whatnot? Check into this villa in Aundh's abhimanshree society and stay in. It might not seem like they offer a lot, but there are many props you could use and you'll realise the host's concept.
What Makes It Awesome?
The villa is cuddles with trees. Look outside in the morning and everything is lush and fresh, which will instantly put you in the mood for chai in the balcony, with a book from the small library in the house. The balcony is bigger than the rooms, so that you're encouraged to spend more time outside, and enjoy the green.
The space is designed by a renowned architect and has long windows, so a lot of light peers in. There's a pond outside, a terrace with an amphitheatre of sorts, a gym and lots and lots of books. You can also use the jogging track in the society. Could this villa get any better?
It's modern-esque and is quite open and yet, warm. We're thinking of booking a stay and taking a break to write, read and just spend hours looking at the pond and all the green.
The home can accommodate two guests and has one bedroom with a private bath. It also has a washer and ironing amenities and welcomes longer stays too. And, the mattresses use organic linen only.
Pro-Tip
Use the terrace for your morning workout. All that sunlight and greenery around is guaranteed to help.

Comments