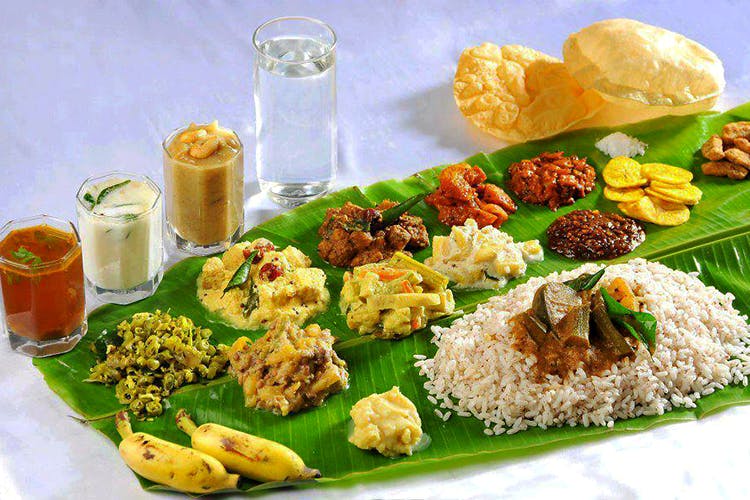 This Viman Nagar Eatery Serves Unlimited Malabar Thalis Every Weekend For INR 150
Shortcut
Keralaites, are dying to have some of your traditional food but you do not know where to get them at affordable prices? Chopsticks Spice Malabar comes to your rescue.
Tell Me More
Chopsticks Spice Malabar, located in Viman Nagar offers delicious thali at dirt cheap prices. Their speciality is the kerala thali starting at INR 140 for veg meal and goes upto INR 200 for mutton and prawn meal. Their veg meal consists of rice, veg gravy, sambhar, rasam, avial, koothu, pickle, appalam. The chicken meal consists of rice, chicken curry, sambhar, rasam, avial, koothu, pickle, appalam. The mutton meal consists of the same things except mutton gravy in place of chicken. In the fish they replace the chicken or mutton with fish curry and it's the same for prawn meals. So if you're dying to have some kerala delicacies at cheap prices here's where you should be.
So, We're Saying...
Don't spend a bomb just because you're having a craving for Indian thali. To call Chopsticks Spice Malabar call 020 30162160.
Comments
Other Outlets